Engineering Labs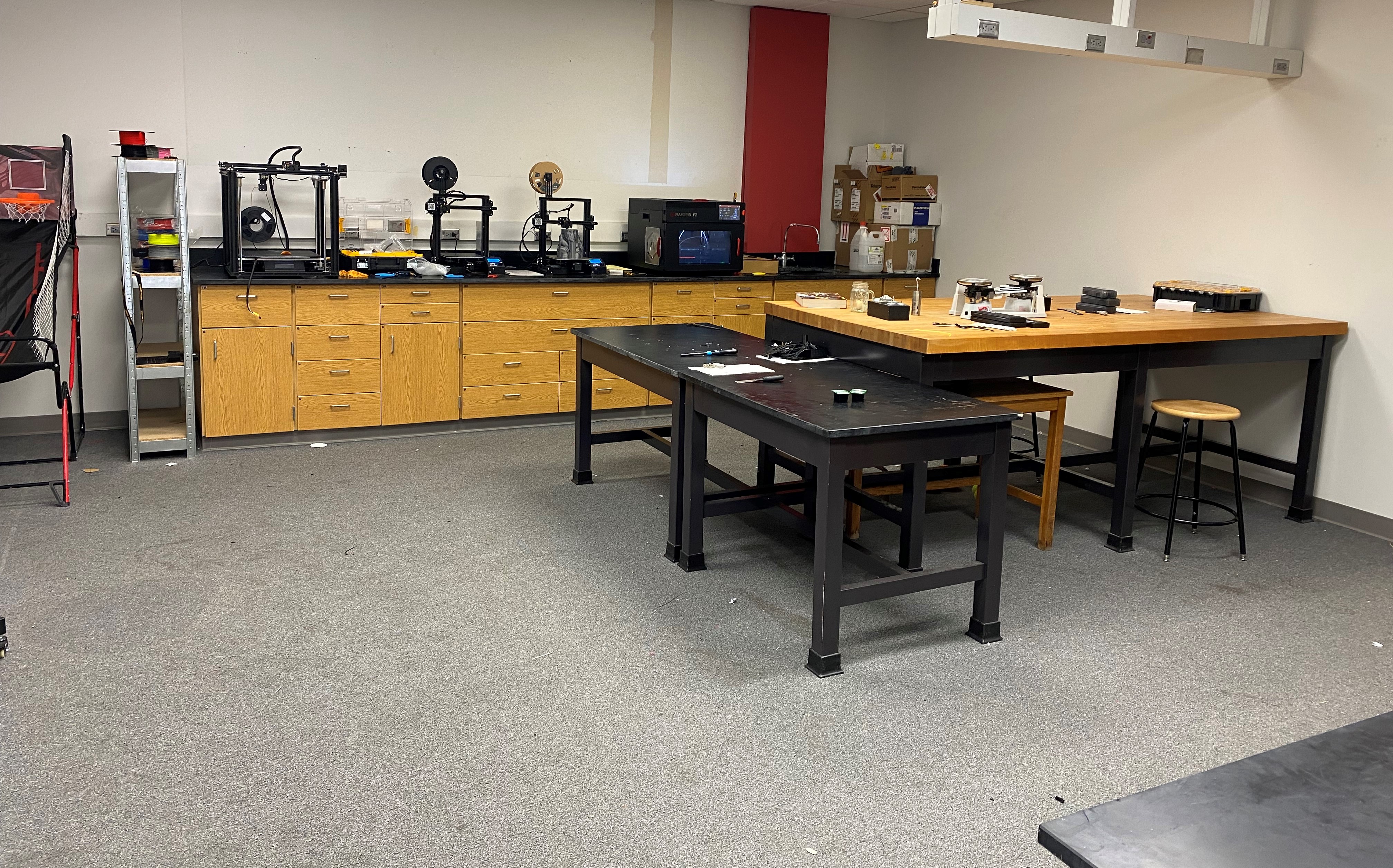 This is our Maker Center. Our Maker Center holds our filament 3D printers, workbench, two computers and scanner (not pictured in the photo), and our future Engineering Department lounge.
Here is our Construction Lab. In it, we have eight 3D printers that use resin and filament style. There is a scanner as well for scanning the product for 3D Printing. We have a lab full of hand and power tools such as screwdrivers, hammers, drill press, band saw, miter saw, table saw, router, etc.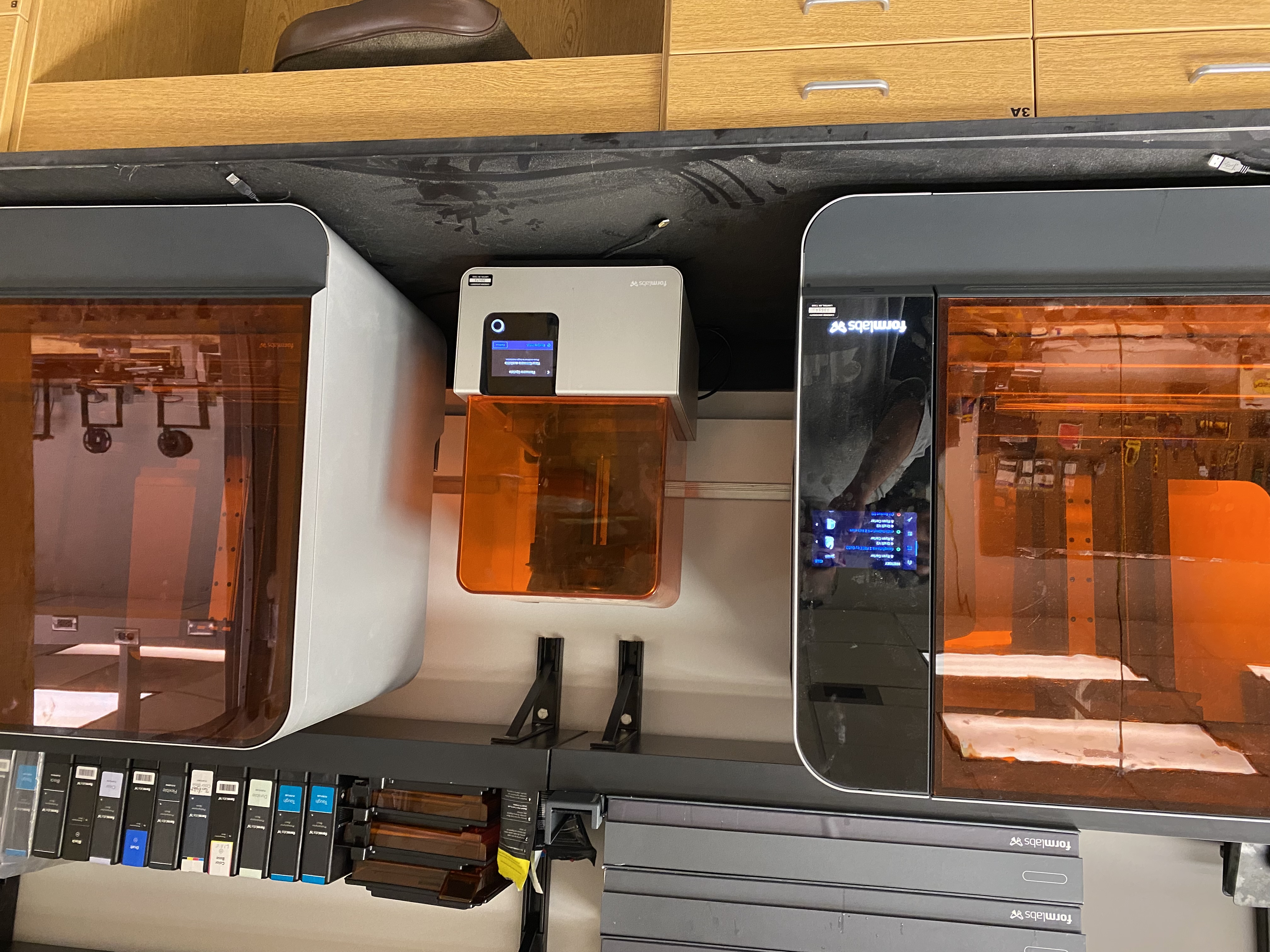 These are our 3D Printers. These are currently housed in two different rooms. 3D printing is one device that supports students hypothesizing and envisioning their projects as they cultivate their product from the advancement phases of a draft to the ultimate outcome. The students that are striving for an engineering degree would enjoy using our 3D Resin Printer as they advance through the courses using such instruments. This also allows students to explore the instrument by printing forms in various strengths such as if they are hard plastic, flexible materials, or etc.

To be more specific, these are our 3-D Resin printers. These resin 3D printers are machines that hold a vat of photosensitive liquid resin and exposes it to UV LED light beams layer-by-layer to harden the resin into a plastic 3D model. The technology is called SLA or Stereolithography and can provide 3D prints with extremely fine detail at a 0.01mm layer height.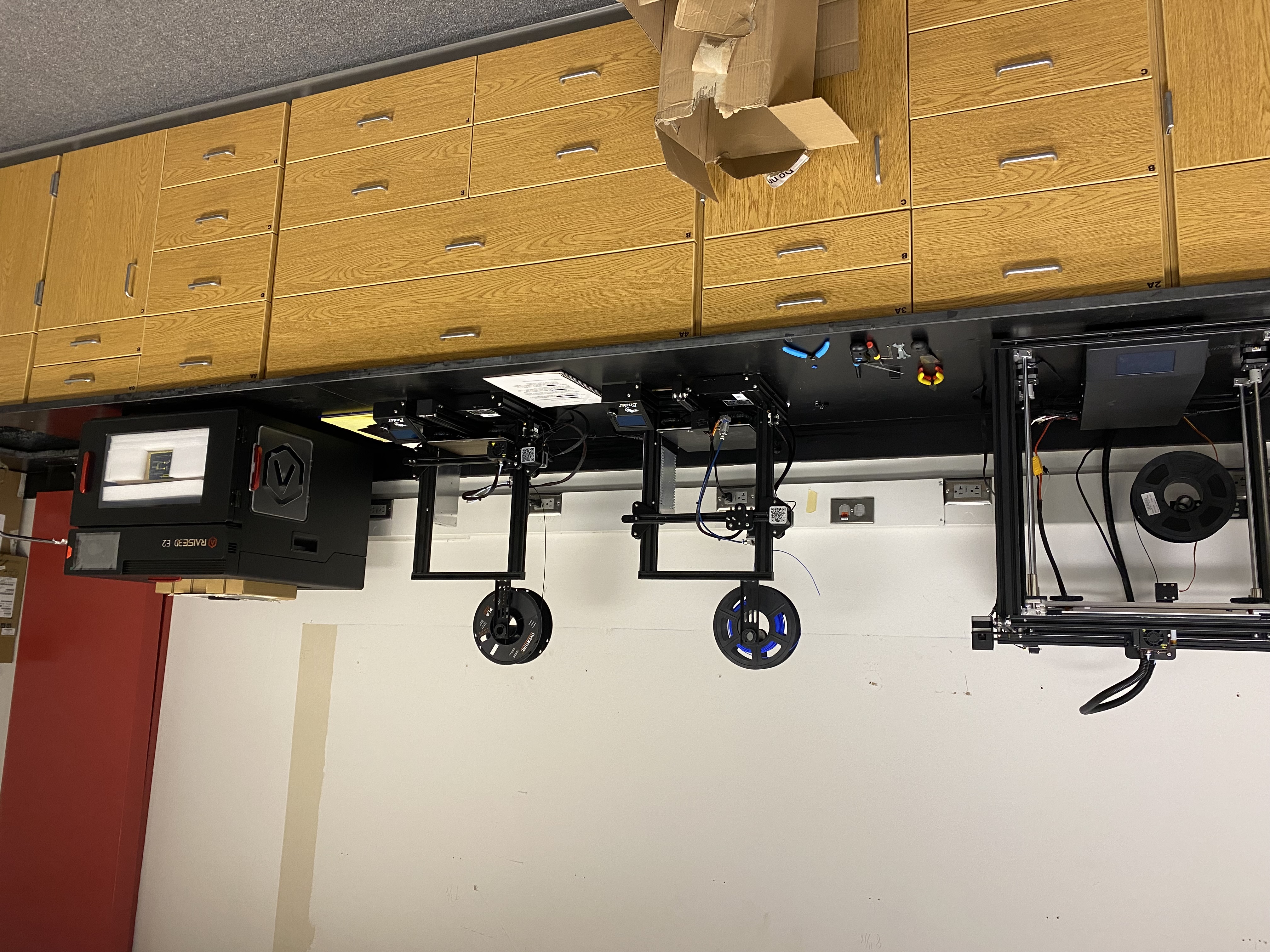 3D printing lets our professors target valuable education practices for profound abstract concepts that carry knowledge from their lesson plans or past experiences into their students' grasp. Thorough 3D creations come to existence with 3D printers, which should allow to inspire involvement with other teammates, organization, draft, and discerning challenging or compound concepts. There is also a scanner so we can reverse engineer anything we can scan and 3D print it.

To be more specific, These are our Filament 3D Printers. These type of 3D printers are the most common and affordable type of printing — most machines utilize this technology. These 3D printers heats up thermoplastic to near melting point and extrudes it out a nozzle that traces the cross section of a part for each layer. This process repeats for each layer.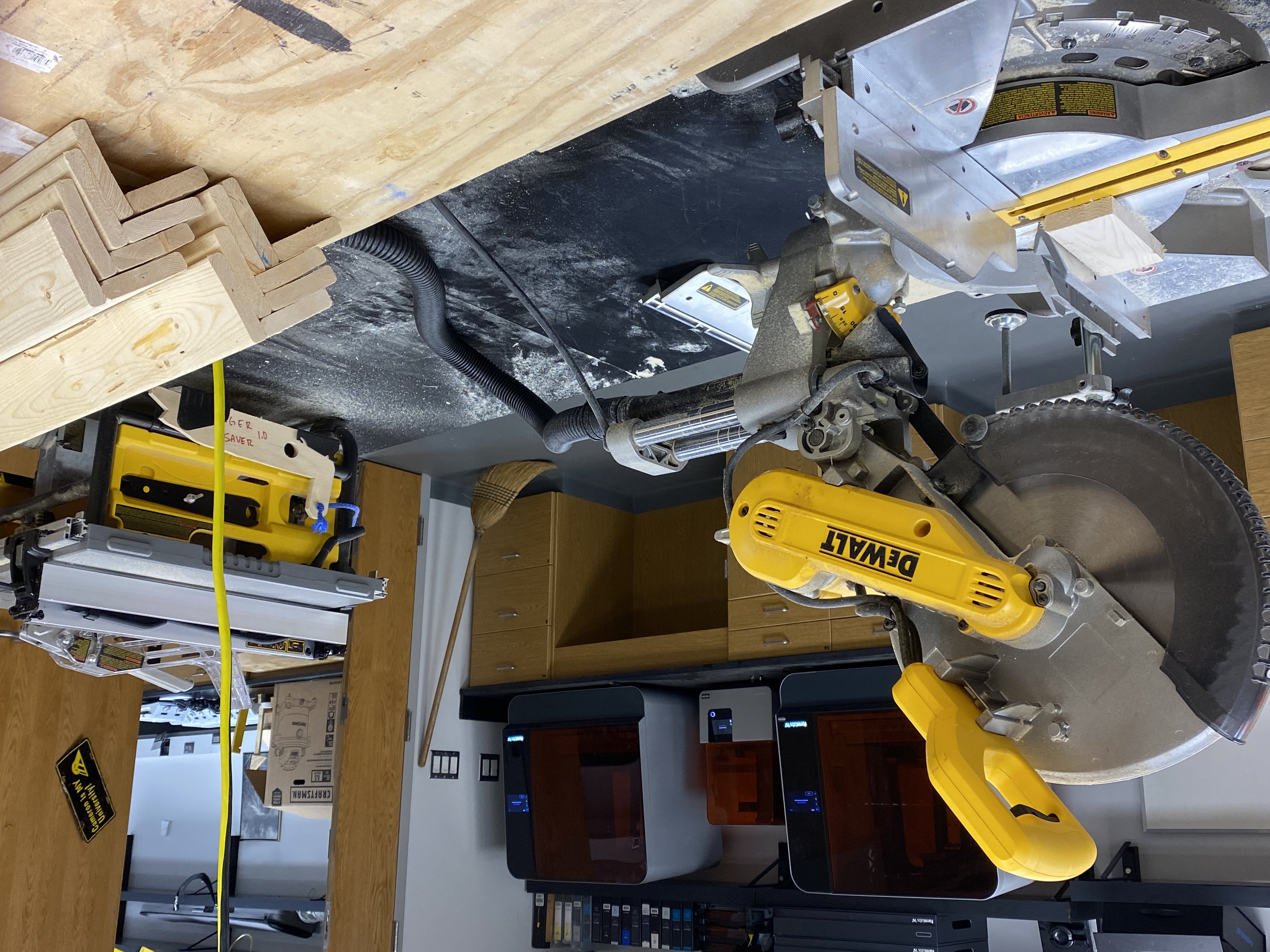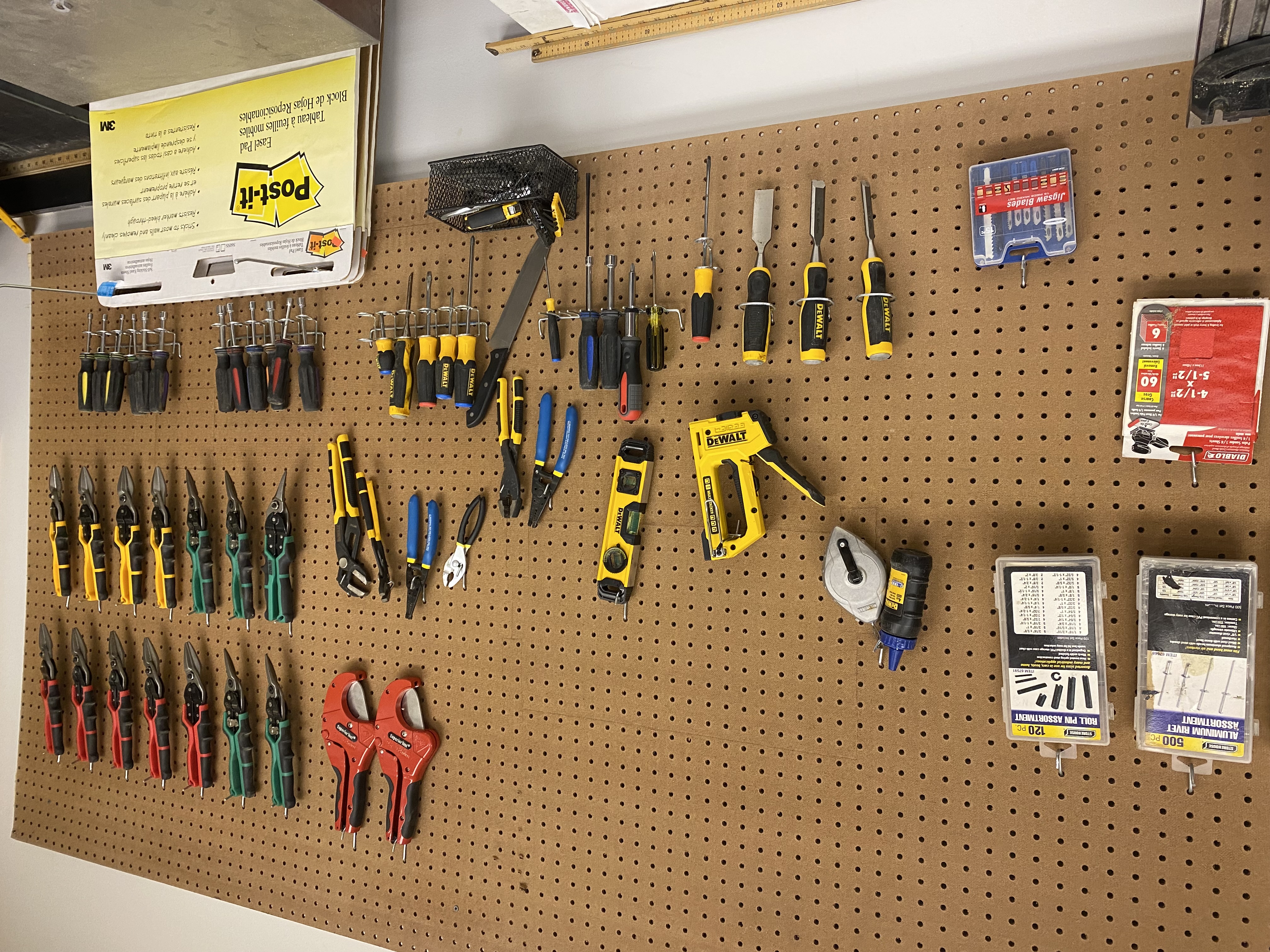 We also have a variety of power tools and hand tools in the Maker Center. These power tools consist of band saw, miter saw, table saw, drill press, power drill, etc. The hand tools are to maximize each student's potential of securing their dreams of being in the engineering fields they build and test their models. These hand tools consist of screwdrivers, hammers, pliers, levels, tape measures, etc. These tools are to raise the student's quality of their model testing. These are the tools that we supply for the learning experience that will propel students for the field of engineering by allowing them to build and test their models. These students will learn how to properly use these models in their academic journey at Cameron University. These experiences tighten the screws and hammer the nails of their success stories of Cameron University.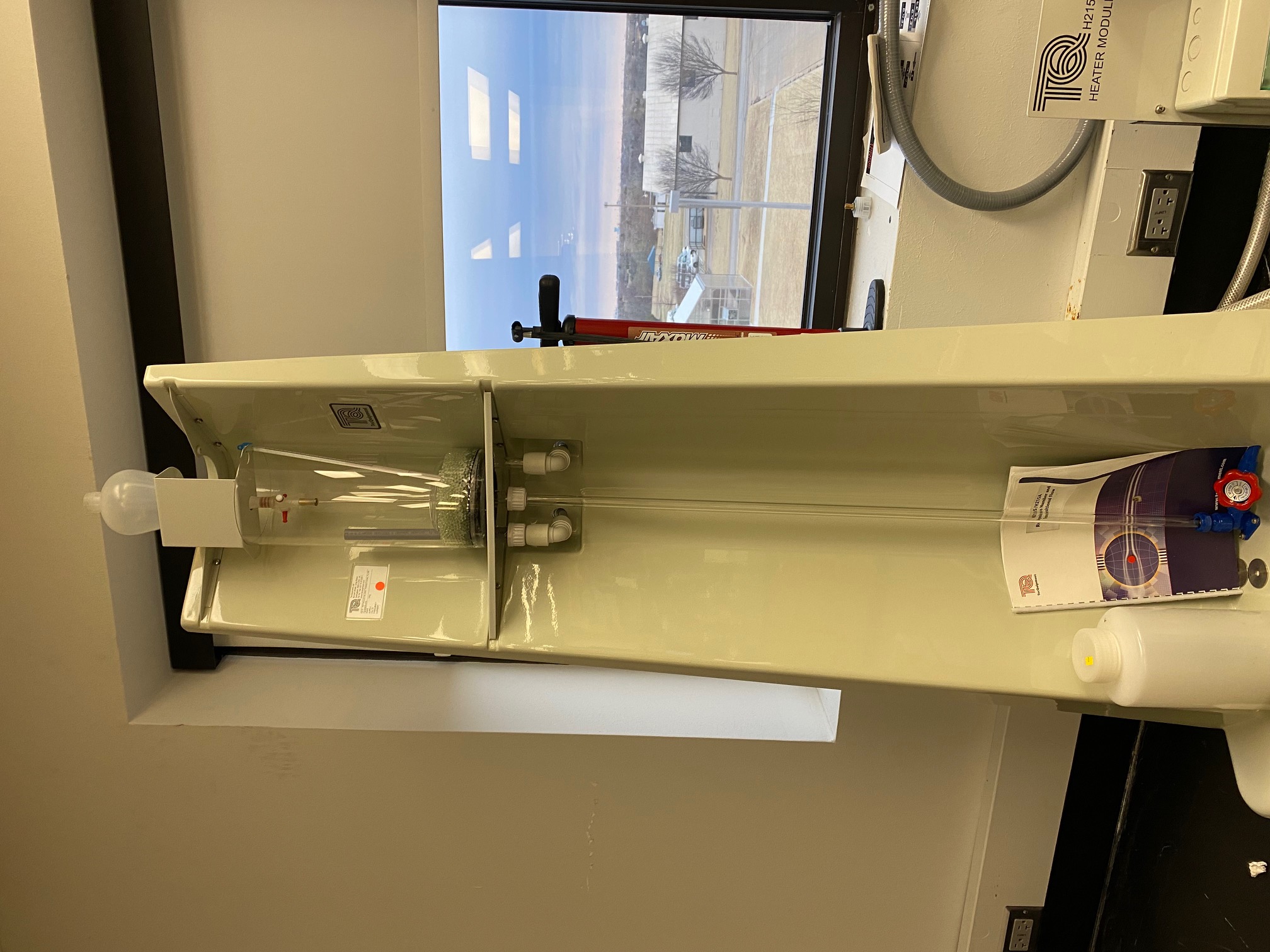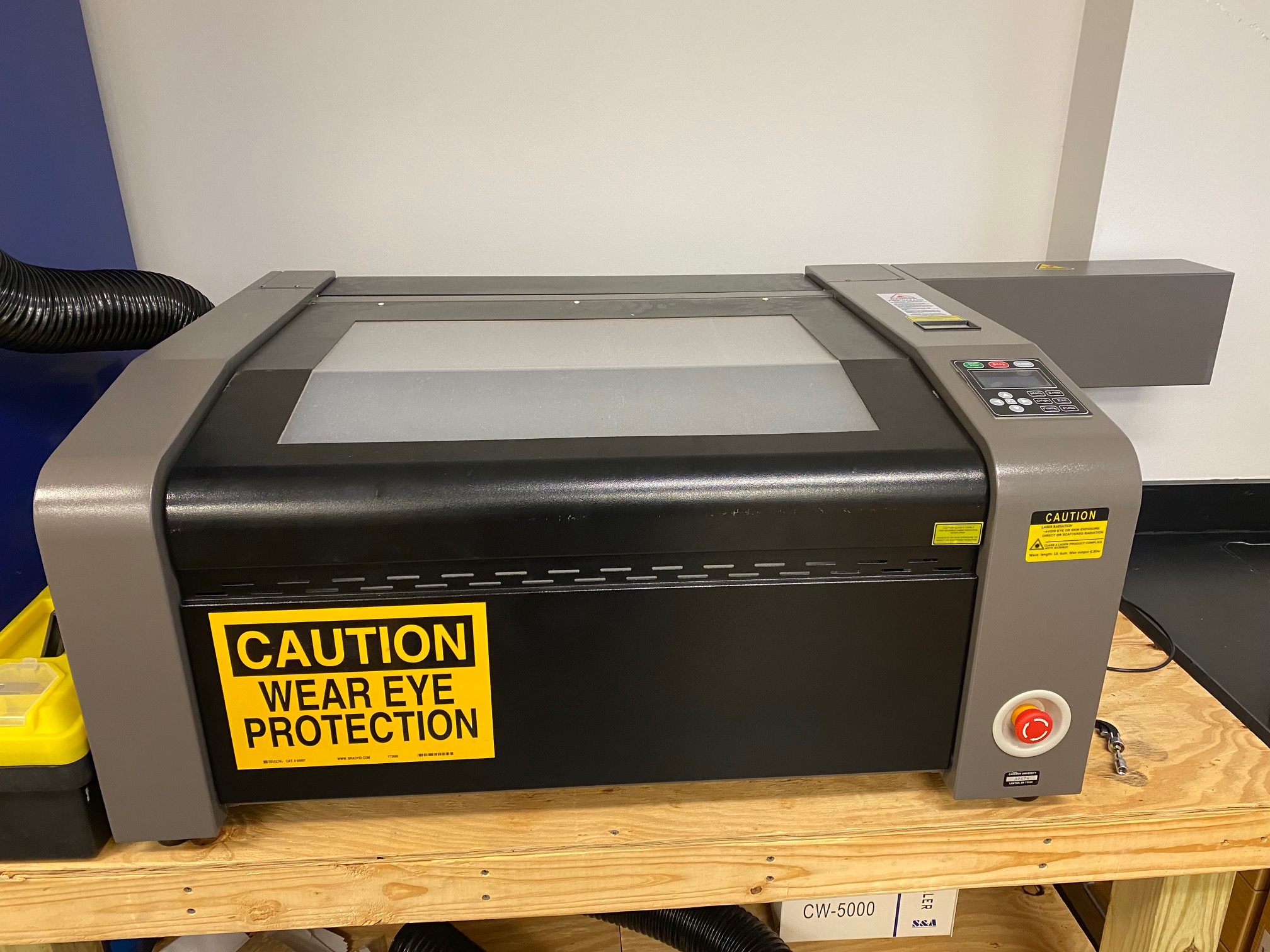 There is also a laser engraving device and a Reynolds Device stored in the Chemistry lab wing upstairs in the Sciences Complex. These students will utilize this machine for the knowledge of woodcraft and the learning how to use this machine for their future in the engineering field. The speed and power of a laser allows for quick production of designs so you can get more students on the machine in a shorter amount of time. A Laser Engraver is a machine that moves a laser across a material to either cut it or engrave it. Our Laser Engraver has the capability of making precise cuts and engravings in a timely manner. Complexity of the shape is inconsequential. The Laser Engraver prints files from Adobe Illustrator, but an image or a .dxf file can be easily imported into Adobe Illustrator. In Adobe Illustrator, black lines and images will be engraved and pure red lines.