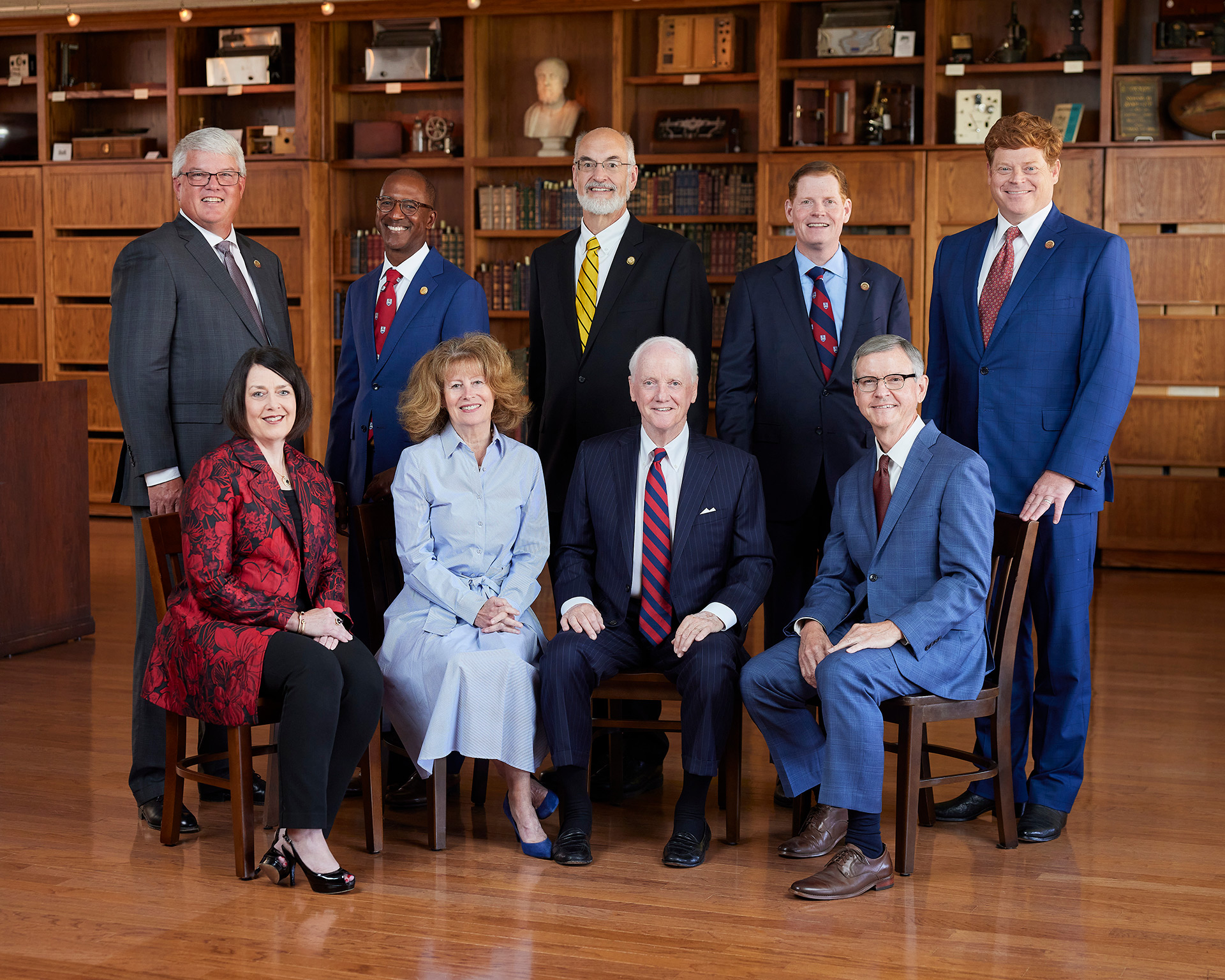 The official governing body of The University of Oklahoma, Cameron University, and Rogers State University is the Board of Regents, composed of seven citizens appointed by the Governor with the advice and consent of the State Senate.
Each Regent serves a seven-year term.
---
The chairman of the Board of Regents for 2022-2023 is Frank Keating of Oklahoma City. The vice-chairman is Natalie Shirley, also of Oklahoma City. Other Regents are Rick Braught of Duncan, Eric Stevenson of Westerville, Ohio, Anita L. Holloway of Tulsa, Rick Nagel of Norman, and Robert J. Ross of Oklahoma City.
The Board of Regents also governs the University of Oklahoma in Norman and Rogers State University in Claremore.
Tim Rhodes serves as the Executive Secretary for the Board of Regents.