Driving to Lawton, OK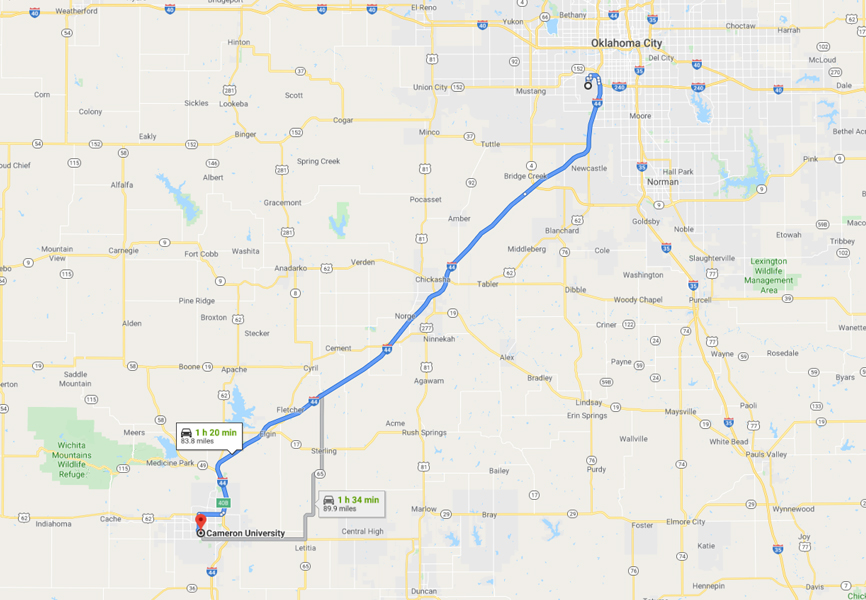 From Will Rogers International Airport, Oklahoma City
Exit the airport heading north on Meridian.
Turn right on Airport Road going east.
Follow the signs for I-44 West, exiting to the right.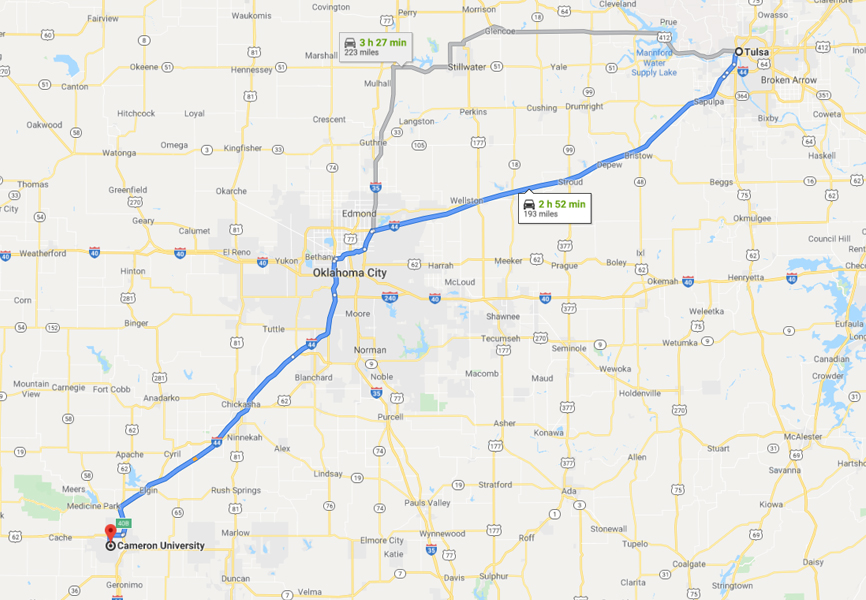 From Tulsa/Oklahoma City
Take I-44 West to Lawton. There are toll booths with the following cash prices currently as of 2017:
Tulsa to Oklahoma City (Turner Turnpike): $4.75
Oklahoma City to Chickasha (H.E. Bailey Turnpike): $1.75
Chickasha to Lawton (H.E. Bailey Turnpike): $2.00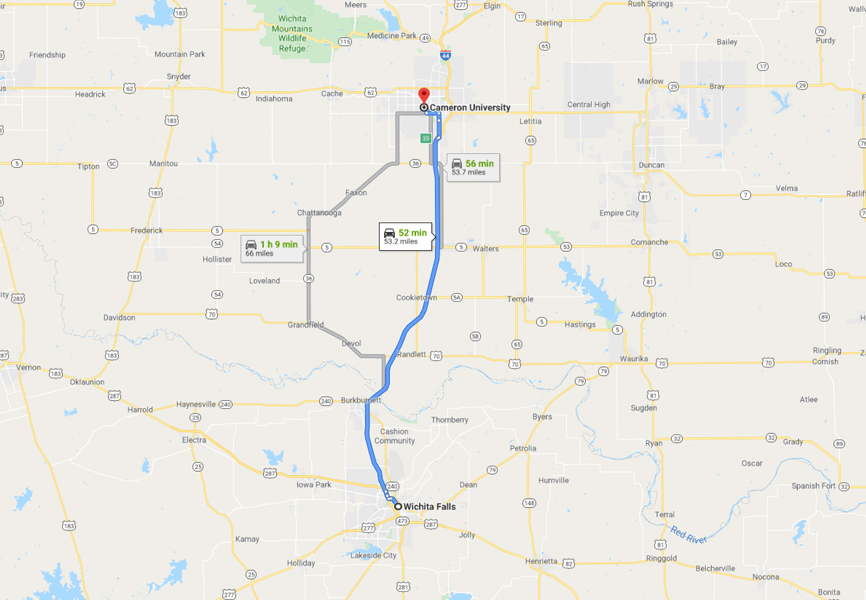 From Wichita Falls
Take I-44 straight to Lawton. There is a toll booth that costs $1.75 (as of 2017).