Search The Library Catalog
Services

CU-Duncan is proud to offer library services to students. Students can access electronic resources from the Cameron Library website, borrow physical materials from the main campus in Lawton by placing items on reserve (hold) through the catalog, request materials from other institutions through Interlibrary Loan, and access reference assistance through regularly scheduled visits from librarians to the CU-Duncan campus.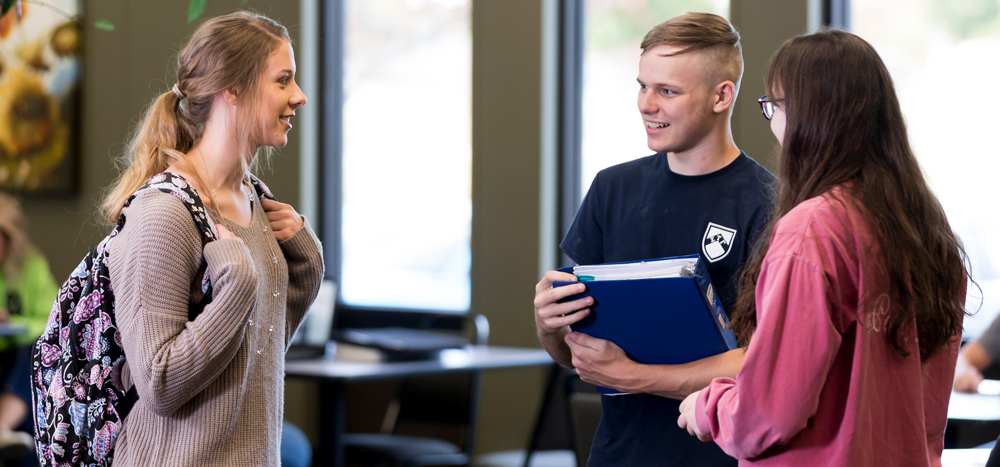 To get started, please click on "Search the Collection" to access electronic resources. You can also chat with a librarian by using the Chat button on the Library homepage Monday through Friday, 8:00am-6:00pm.
CU Librarian at CU-Duncan in Summer 2023
Location: Computer Lab (Room 134)
How to receive books and materials at CU-Duncan: Students can request library books and other materials be delivered to CU-Duncan through our catalog. Upon successful completion of requests, students will be notified that their materials are ready to be picked up at CU-Duncan. Students can also return library materials to staff at the front desk at CU-Duncan. To request material from outside institutions which the library does not have, please visit the InterLibrary Loan page on the Cameron library webpage. For more information or assistance, please contact Library staff during regular business hours.
Policies and Additional Services:
CU Library Mission Statement
Cameron University Library supports the learning needs of the Cameron community by connecting students, faculty, staff, and community members to information resources and services.