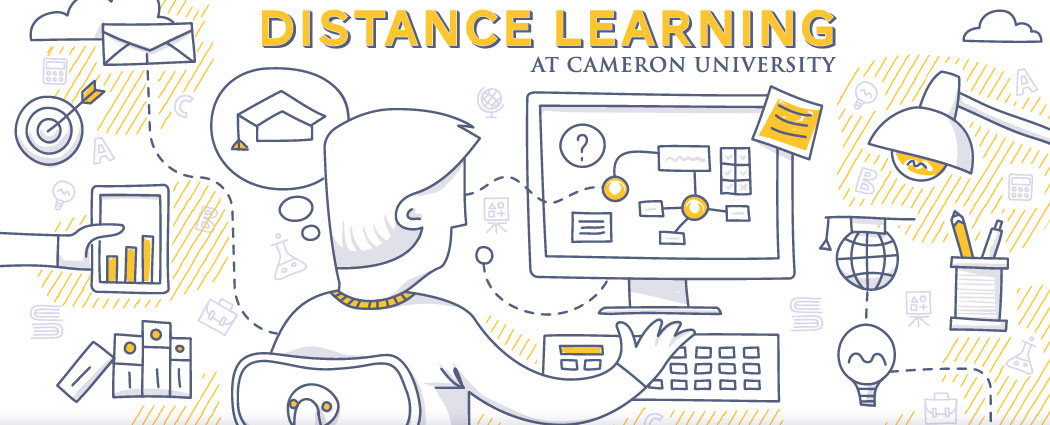 Distance Learning
The faculty and staff of Cameron University welcome you!
Mission Statement
The mission of the Distance Learning Office of Cameron University is to provide quality design, development and delivery of distance learning courses to meet the educational needs of our students and faculty in innovative and accessible ways.
Cameron University offers classes taught in a variety of different methods: online, hybrid and Interactive Television (ITV). Online courses can be accessed anytime and anyplace to meet your scheduling needs. Hybrid courses are a combination of online and face-to-face courses. ITV courses are broadcast live by faculty from Cameron University to other colleges, universities and remote sites throughout Oklahoma.
Important Note for Prospective Students: If you are considering an academic program that leads to a professional license in your state, it is highly recommended that you first seek guidance from the appropriate licensing agency in your home state BEFORE beginning the academic program located outside your state.
Specific questions about CAMERON UNIVERSITY's State Authorization of Distance Education can be directed to the Assistant Vice President for Academic Affairs Susan Camp.
Check out our online courses, undergraduate online programs and graduate online programs!
For more information about online and ITV courses, please contact the Distance Learning Office at 580.581.5498 or distance_learning@cameron.edu.