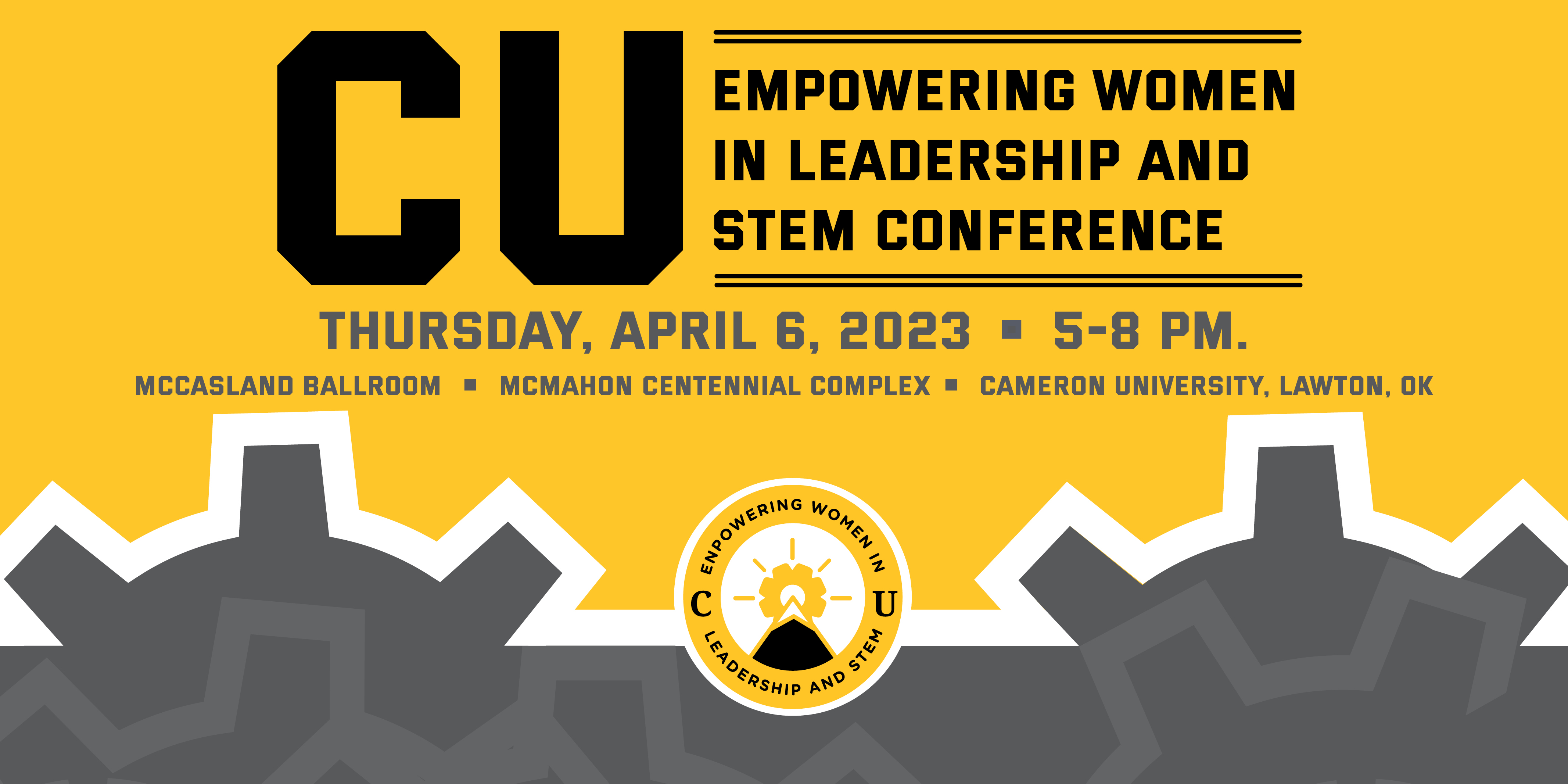 Cameron University will present CU Empowering Women in Leadership and STEM, a conference aimed at strengthening the leadership skills of women in southwest Oklahoma, on Thursday, April 6. Dr. Angela Sivadon, senior vice president and chief academic officer at Tulsa Community College, will deliver a high-energy, interactive session that provides an understanding of how to connect and work together with different temperaments. How does stress affect your interactions with others? What is the secret to connecting with those who don't think like you? Participants will leave the session with a new vocabulary and an appreciation of how individuals work effectively as a team.
Registrants who request to join the event via Zoom will receive a link on the Monday before the program. The program is open to the public at no cost and will be held in the McCasland Foundation Ballroom, located in the McMahon Centennial Complex. Early registrants can join by Zoom. If you are interested in participating, please register online at the link below.
Late registration will be available the day of the event starting at 5:00 pm outside the McCasland Foundation Ballroom.
"CU Empowering Women in Leadership and STEM" is sponsored by CU Lectures and Concerts and the CU Home Savings Bank Endowed Lectureship in Organizational Leadership. The CU Engineering Club will host the event.
For more information, contact Mr. Christopher Sauer, csauer@cameron.edu or (580) 581-2395.
Event Schedule


5:20 pm Welcome
The program will begin with the presentation of colors by members of the Comanche Battalion, Cameron's Army Reserve Officer Training Corps (ROTC) unit, and the Pledge of Allegiance. Following the presentation of colors, women veterans from the local community will be recognized for their contributions and leadership. See the Honorees section below for photos and bios of the honorees.
5:30 pm Keynote
Keynote speaker Dr. Angela Sivadon, senior vice president and chief academic officer at Tulsa Community College, will deliver a high-energy, interactive session that provides an understanding of how to connect and work together with different temperaments. How does stress affect your interactions with others? What is the secret to connecting with those who don't think like you? Participants will leave the session with a new vocabulary and an appreciation of how individuals work effectively as a team.
6:30 pm Reception/Networking
Between the keynote and the panel, appetizers will be served, and participants are encouraged to network and build further connections with local women in leadership.
7:00 pm Panel Discussion
Following a networking reception where attendees can build connections, Sivadon will helm a panel discussion featuring Vicki Henson, coordinator of veterans affairs at Cameron University and U. Lisa Williams, president of the Lawton chapter of Oklahoma Women Veterans Organization and a member of the Mayor's Commission on the Status of Women.
Speaker and Panelist Bios
Dr. Angela Sivadon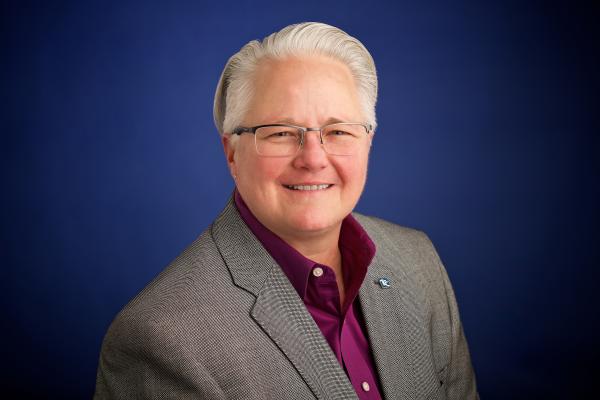 Before being named chief academic officer at Tulsa Community College in 2020, Sivadon served in several administration roles and taught in the nursing program, where she developed and launched the college's Cardiovascular Technology program. She has served as president of the Faculty Association, gaining substantial experience with Guided Pathways. This work has helped her be a strong advocate for minoritized and marginalized students in obtaining their degrees and goals at TCC. She has completed extensive leadership training with Tracy Spears and the Exceptional Leaders Lab, developing a passion for helping us all play bigger.
Prior to joining TCC, Sivadon worked as a cardiac nurse in the Tulsa community for 14 years. She earned her first nursing degree at Tulsa Junior College, now TCC, and holds a doctorate in Nursing Research from the University of Missouri-Kansas City.
Vicki Henson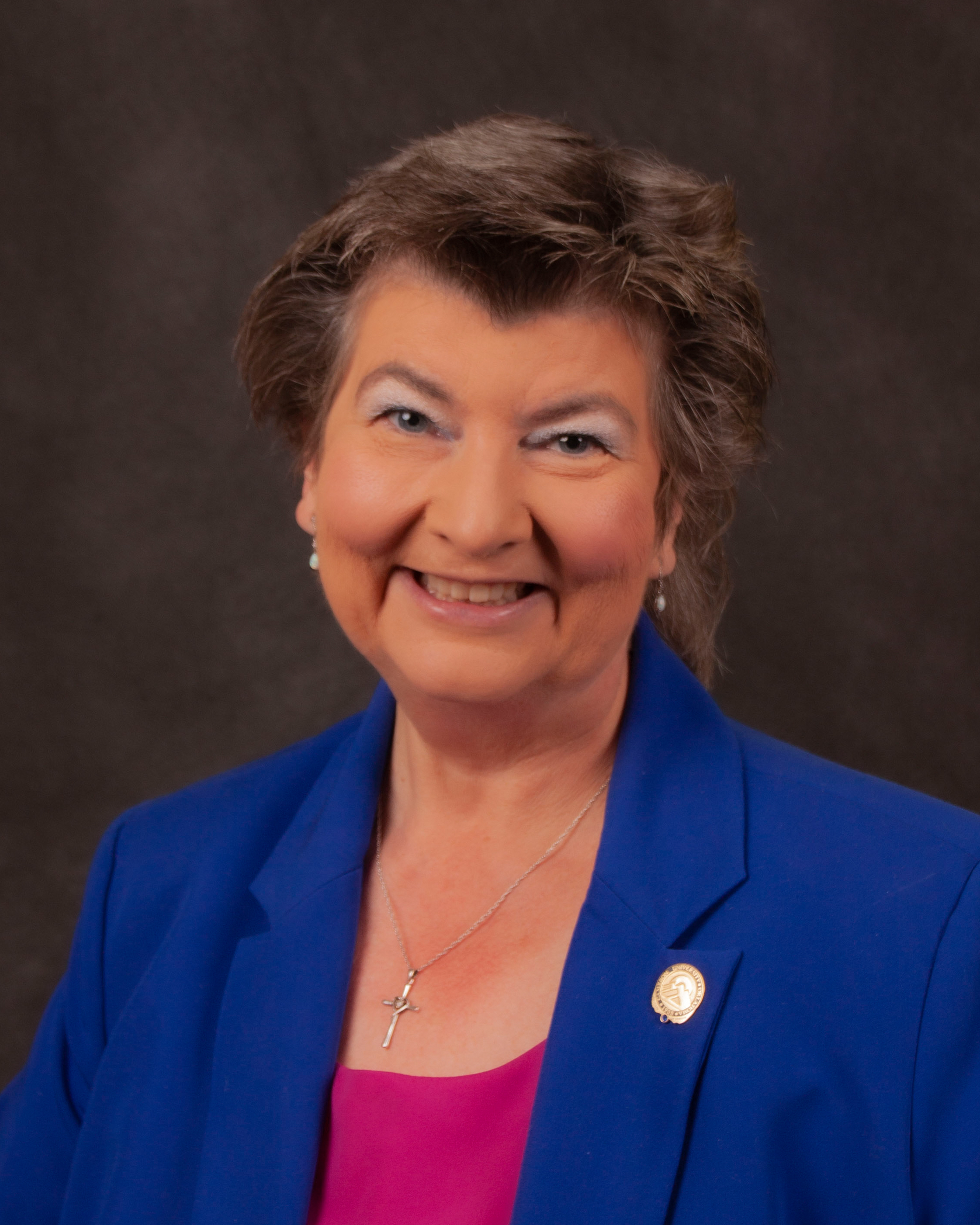 After receiving her M.S. in Higher Education from Oklahoma State University in 1986, Vicki came to Cameron University and began working as the Coordinator of Veteran Affairs. Over 37 years, Vicki has helped thousands of veterans and their families to use their hard-earned benefits to earn their college degrees.
Vicki has been the president of the Western Association of Veterans Educational Specialists (WAVES), the premier training organization for VA Schools Certifying Officials for institutions of higher learning, from 2007 - 2009 and 2013- 2015. In July 2015, under Ms. Henson's Presidency, WAVES expanded from a regional training organization (22 states at that point in time) to formally being a national training organization for the entire nation. Vicki is also the current president of the Oklahoma Veterans Association of Veterans Education Specialists (OVESA) and has served as president of the Oklahoma Association of Veterans Education Specialists (OAVCC).
Vicki has been the recipient of numerous awards, including the (WAVES) Bill Pearson Lifetime Achievement Award (2003), the WAVES Diana Davis Service Award for Excellence (2016), and theAssociation of the United States Army (AUSA) Fires Chapter – Lawton – Fort Sill Oklahoma received Community Care Giver Award, among many others.
Army Veteran Sergeant U. Lisa Williams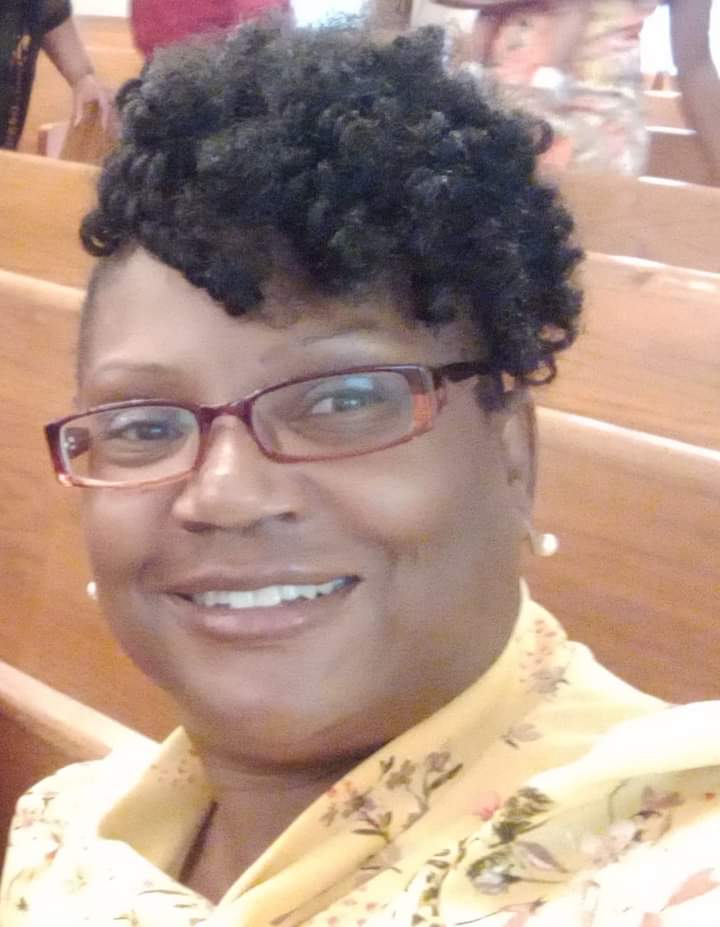 Sergeant Una Lisa Williams is a first-generation college graduate, earning a Bachelor of Science in Organizational Leadership (Communications) and Criminal Justice (Law Enforcement) and an Associate in Criminal Justice (Corrections) from Cameron University. Una is also the author of Predestined to Soar: Rise to See Who You Were Meant to Be and is an inspirational speaker.
Since February 2016, Una has served as president of the first local chartered Women Veterans chapter under the umbrella of Oklahoma Women Veterans Organization, HQ. In addition, she serves on the Mayor's Commission on the Status of Women as the first Woman Veteran Commissioner, and she is a member of Mountain Metro AMBUCS. Una is also the founder of Predestined to Soar Connecting Outlet, a real estate investing group focused on sharing tips and strategies with veterans and community members. Through this organization, Una is working on creating a trade skills ministry for teens, young adults, and veterans.
Una has been featured and recognized in the Cameron University Magazine, was awarded the Women Of Color Expo-Military Leadership of the Year, and has been recognized by the Lawton/Fort Sill Chamber of Commerce as "Our Women of the Year" in the Lawton Hometown Living Magazine. She was the first one to be awarded Oklahoma Woman Veteran of the year for the Lawton/Fort Sill area. Received Wall of Honor-Veterans Hero's Award, Honorable Order of Saint Barbara, Regional Clara Luper- NAACP Youth Advisor of the Year, Garrison Commanders Civilian Service award.
Honorees
Lieutenant Colonel Adia H. Terry-Active Duty (AD)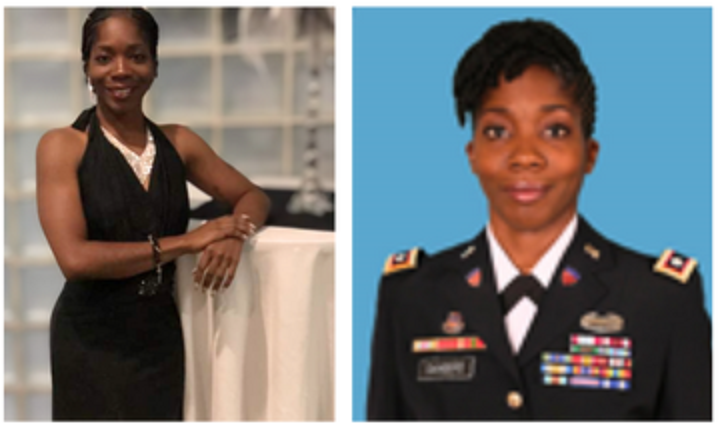 LTC Adia H. Terry was born in New Haven, Connecticut. She enlisted in the Army at the Raleigh MEPS in 1999 and was commissioned in 2002 as a Second Lieutenant in the Adjutant General's Corps through the University of North Carolina at Charlotte Reserve Officers' Training Corps.
LTC Terry's most recent assignment was the ACofS, G-1 for 3rd Sustainment Command Expeditionary, Fort Bragg, NC. She commanded the El Paso Military Entrance Processing Station at Fort Bliss, TX.
LTC Terry has served as the battalion human resources officer, Headquarters, United States Army Garrison, Fort Stewart, GA; battalion human resources officer 782nd Brigade Support Battalion, 4th Infantry Brigade Combat Team, 82nd Airborne Division, and officer strength manager, XVIII Airborne Corps, Fort Bragg, NC; account strength manager, HQs, Cadet Command, Fort Knox, KY and HQs, 1st Sustainment Command (Theater), Fort Bragg; brigade combat team human resources officer, HQs, 2nd Armored Brigade Combat Team, and division strength manager, HQs, 1st Armored Division, Human Resources, Fort Bliss, TX; and deputy human resources officer, 1st Armored Division—Combined Joint Forces Land Component Command, Union III, Baghdad, Iraq.
Her professional military education includes Command and General Staff College, the Adjutant General Captains Career Course, and Adjutant General Officer Basic Course. She also earned a Bachelor of Arts in Political Science from Livingston College and a Master of Arts in Human Resources Management from Webster University.
LTC Terry's military awards and decorations include the Defense Meritorious Service Medal, three Meritorious Service Medals, Joint Commendation Medal, Joint Service Achievement Medal, six Army Commendation Medals, the Army Achievement Medal, and various unit and service medals and ribbons.
Adia is a volunteer with God's Chosen Ministry, assisting families with rental, utility, and job assistance, clothes, furniture, and food. We have partnered with over seven organizations to help families, with emphasis on those with children and the elderly. In the past 18 months, we have helped provide assistance to over 50 families. The range of services has been from Lawton to Oklahoma City, North Carolina, and Georgia. Adia is also a board of director member for Possessions Resources and Finances Institute, a non-profit organization who provide financial assessments for the community, churches, families, and individuals for over ten years. She mentors several young women providing life skills, budget planning, short and long-term goal planning, and being a friend, confidant, and mentor. She is currently attending Liberty University for an M.A. in Licensed Marriage and Family Therapist.
CSM (RET) Jeanette Clement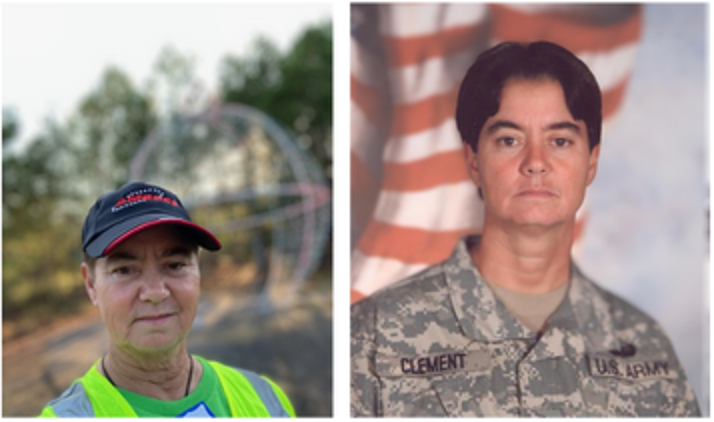 Command Sergeant Major Jenny Clement is a native of Lowell, Massachusetts. She enlisted in the United States Army on 20 August 1981, attending Basic Training at Fort Dix, New Jersey and Advanced Individual Training at Fort Sill, Oklahoma, where she was awarded the MOS of 93F Field Artillery Meteorological Crewmember.
She has served in many leadership positions, including Met Section Leader, Army Recruiter, Army Exhibitor, Platoon Sergeant, Operations Sergeant, Intelligence NCOIC, First Sergeant, and Sergeant Major. Command Sergeant Major Clement is the only female in the Active Army to be promoted to Sergeant Major in the Field Artillery.
CSM Clements military education includes the Primary Leadership Course, Basic and Advanced Noncommissioned Officers Course, Recruiting Course, Air Assault School, Equal Opportunity Course, Battalion Intelligence and Operations Course, Physical Security Course, Naval Gunfire School, Master Fitness Course, Combat Lifesaver course, AFATDS Operator Course, Joint Operation Fires and Effects Course, Sergeant Major Academy Class 57. She has an Associate's Degree in General Studies from Cameron University and a Bachelor's Degree from Excelsior University.
CSM Clement served as the Senior Meteorologist with the 1st Armored Division at Bosnia-Herzegovina, and the Division FECC SGM with the 101st Airborne Infantry Division (Air Assault) UEX at FOB Speicher, IRAQ
CSM Jenny Clement retired in 2011 and is married to Command Sergeant Major (retired) Gordon Shaw has two sons, both Eagle Scouts. Carl resides in Lawton, and Neil is currently assigned to the 11th Airborne Division in Alaska.
Nothing has slowed her down. She is very involved with the many Lawton-Fort Sill community. She is the president of Great Plains AMBUCS, adult scout Leader for Boy Scouts of America, adult mentor for the National Youth Leadership Training, life member of the Veterans of Foreign Wars, Fort-Sill Retiree Council Treasurer, member of Southwest Oklahoma Sergeant Major Association, and a Lifetime Member of the Field Artillery Association
Sergeant First Class Jacqueline Wells (RET)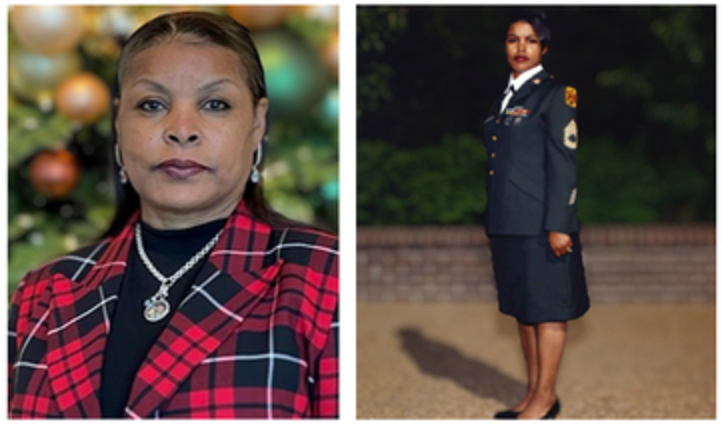 Jacqueline was born and raised in Chatham, Virginia, on 21 August 1961. She graduated from Chatham High School in 1980. She entered the military in 1980 and served her country for 20 active years. She has since continued her dedicated service to the Department of Defense (DOD) for another 20 years of civil service.
Her assignments in the military included duty as 47th Field Hospital, Fort Sill, OK (12/1980), 226TH S & S Company, Ludwigsburg, Germany (02/1982), 40th S & S Company, Fort CARSON, CO (09/1984), 1st Ranger Company, Elgin AFB, FL (02/1986), HHB, 17th FA, Augsburg, Germany (12/1987), HHB, 17th FA, Fort Sill, OK (01/1992), HHB, III Corps Artillery, Fort Sill, OK (08/1994), HHT 3/6TH CAV, Fort Hood, TX (01/1996), HHB, 6TH CAV, Camp Humphrey, Korea (05/1996), 95th AG, Fort Sill, OK (1997 ), 2/5 FA Battalion, Fort Sill, OK ( )
RET (SFC) Wells military awards consist of 1 Meritorious Service Medal, Army Commendation Medal 6th Award, Army Achievement Medal 4th Award, Army Good Conduct Medal 6th Award, National Defense Service Medal, Noncommissioned Officer's Professional Development Ribbon with Numeral 3, Army Service Ribbon, Overseas Service Ribbon 3rd Award,
She has been awarded the Commander's Award for Civilian Service Achievement Medal.
After the military and while working full-time, Jacqueline continues to serve and utilize her leadership skills whenever a need arises regarding active-duty Soldiers and other veterans.
In 2015 Jacqueline, along with U. Lisa, saw a need for a local women's veterans organization. In 2016, she helped start the first charter chapter of the Oklahoma Women Veterans Organization with U. Lisa, the long-time president. Jacqueline became the first and longest-standing Chapter Treasurer, where she also assisted with recruiting other women veterans, assisted with their concerns, assisted with matters regarding military family members, and also assisted the HQ of the OKWV with numerous financial activities, especially during HQ events.
Jacqueline is a lifetime member of Disabled American Veterans (DAV) and the Korean War Veterans Association (KWV).
Jacqueline is a graduate of Cameron University-AA Business Administration 2007, Cameron University-BA Business Administration (Management) 2007, US Army Logistics Management College, AA
Jacqueline currently resides in Lawton, Oklahoma, with her husband. She's the mother of two sons and one daughter and the grandmother of seven grandchildren.
Staff Sergeant (RET) Maria "Tina" Rogriguez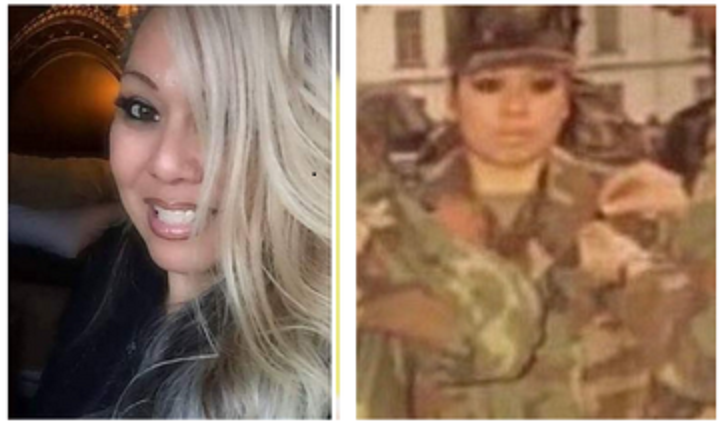 Maria "Tina" Rodriguez is a Retired Army Staff Sergeant. She joined the Army in Sacramento, California, after graduating high school in 1985. Maria completed her Basic and Advanced Individual Training while assigned to A Btry 1-1st in Fort Jackson, South Carolina.
Maria's duty assignments included Hanau, Germany; Camp Casey and Camp Humphrey, Korea; Fort Knox, Kentucky; and two tours at Fort Sill, Oklahoma.
Maria continues to answer the call-serving her community and giving back by contributing numerous service hours, donating, mentoring young people, and serving with the Hungry Heart Ministry-community outreach organization that provides hot "good" meals a few times a week, food baskets, clothing, shelter during the winter months.
In addition, Maria serves and volunteers with many other ministries (Hope Center Ministry and Bangin 4 Jesus) and organizations across the state of Oklahoma, providing mentorship and spiritual guidance. Maria has also volunteered her time being a foster mother.
Maria is married to Max Rodriguez, who is also involved in the community. They both love serving, sharing, and giving back!
Army Veteran Specialist Silvia E. Qualls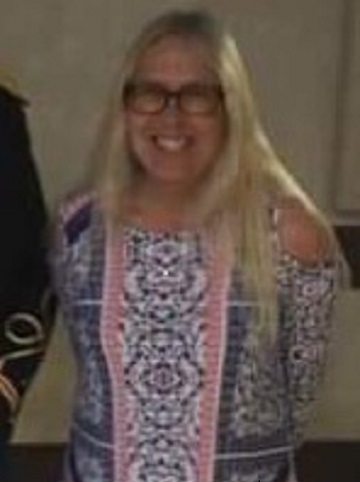 Silvia E. Qualls served in the United States Army during the 80s as Supply and Logistics Specialist-76Y in support of her unit missions. She served in Germany, and it was a great adventure for her.
Silvia has been a member of the Lawton/Fort Sill Chapter-0116 of the Oklahoma Women Veteran Organization for over three years, where she is fulfilling the role of a faithful and dedicated Chapter Secretary. During her time, Silvia has helped the organization with making and providing over 200 protective bids and other needed items to the Veterans residing in the Lawton Veterans center and through the community.
Silvia also volunteers her time serving other veteran organizations when a need in the community arises.
In addition, Silvia volunteers numerous hours serving the community with the M28 Ministries, an outreach ministry that faithfully serves the community by providing food, clothing, furniture, and the word of God.
Silvia is also a recipient of the Comanche County Veterans Council -Wall of Honor award.
Silvia says, "it was an honor to serve in the United States Army, and it is an honor and pleasure to serve our Lord Jesus Christ. God bless America.
Army Veteran Captain Regina DeLoach, Ph.D.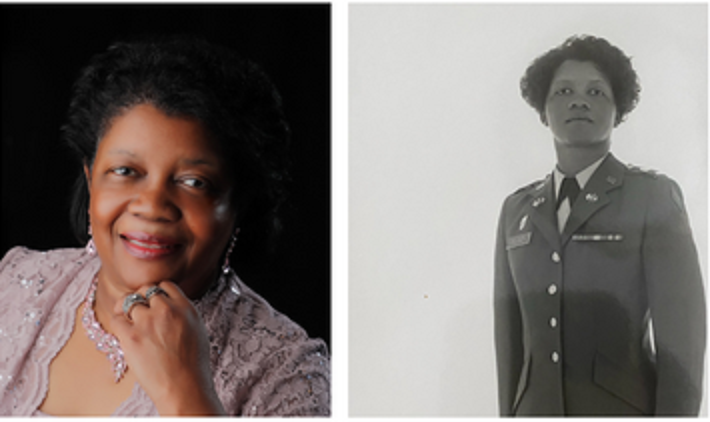 Dr. Regina DeLoach graduated from Southern University in Baton Rouge, Louisiana, in 1985 with a B.S. Degree in Physics (Cum Laude). At that time in history, the United States was in a recession, and because Dr. DeLoach needed work experience, and she determined that the Army was a great place to serve her country, get work experience, stay in shape physically, and meet a husband.
Dr. DeLoach became an Officer Candidate and attended basic training at Ft. Dix, NJ; then she attended Officer Candidate School (OCS) at Ft. Benning, GA, and she went to Signal Officer Training at Ft. Gordan, GA. Also, while attending the Signal Officer Basic Course at Ft. Gordon, Dr. DeLoach met her future husband, LTC (Ret.) Eugene DeLoach Sr., who is deceased. Later she went to BBSOC (Battalion, Brigade, Signal Officers' Course) at Ft. Sill, OK.
Dr. DeLoach's first duty station was Ft. Polk, LA. In 1992 at Ft. Polk, she left active duty service and went into the inactive Army Reserves. Dr. DeLoach became an Algebra (I & II), Geometry, and Physical Science teacher at Leesville High School in Leesville, LA. In 1997, Dr. DeLoach resigned from her commission and left the inactive reserves-she earned the rank of Captain in the inactive reserves.
As a member of the Lawton/Ft. Sill Community, Dr. DeLoach has been an educator for over 30 years.
She serves the local community by organizing cultural events and programs such as the city-wide Black History Calendar, presentations about American culture, the city Race Relations Committee, and Diversity, Equity & Inclusion for Lawton Public Schools.
Dr. DeLoach is a Life member of the local NAACP and Alpha Kappa Alpha Sorority Inc. as well as the National Sorority of Phi Delta Kappa Inc. Dr. DeLoach is a member of Union Baptist Church, where she serves as a Deaconess, Sunday school teacher, Women's Mission teacher and choir member.
Lieutenant Colonel (RET) Sherene L.Williams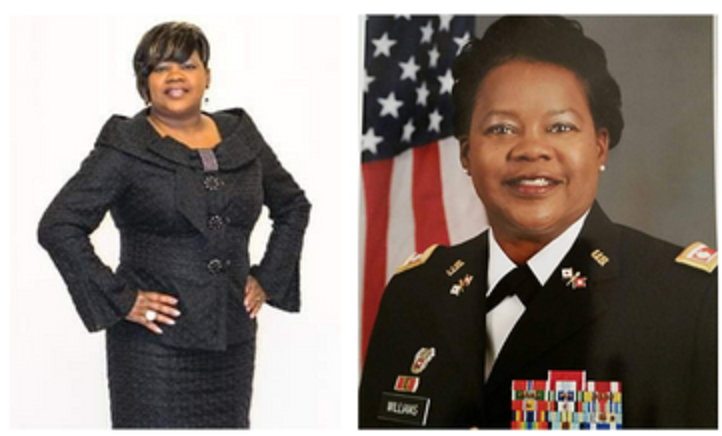 Sherene L. Williams is a Lawton Native. She was born on April 12, 1963, at Comanche Memorial Hospital. She graduated from Cameron University in 1986 with an Associate of Science Degree in Criminal Justice, a Bachelor of Arts in Speech/Drama, and a minor in Reserves Officer Training Corps (ROTC) and was commissioned as a Second Lieutenant upon graduation on May 5, 1986. She was blessed to obtain the rank of Lieutenant Colonel prior to retirement. She is the highest-ranking African American female from Lawton, Oklahoma, that retired from the Army. In 2004, she graduated from Webster University, receiving a Master of Arts degree in Management.
She retired from the U.S. Army as a Lieutenant Colonel (LTC). She served her Country Honorably for 30 years as a Signal Officer-Communication Electronics Officer and received the Legion of Merit Medal, Bronze Star Medal, Military Outstanding Volunteer Service Medal, Defense Meritorious Service Medal, Meritorious Service Medal while serving in the Afghanistan War (Operation Enduring Freedom). She received numerous other Military Awards, including the Afghanistan Campaign Medal w/Campaign Star, Army Commendation Medal (5th AWARD), Army Achievement Medal (3RD AWARD), Army Superior Unit Award, National Defense Service Medal (2ND AWARD), Global War On Terrorism Expeditionary Medal, Global War on Terrorism Service Medal, Army Service Ribbon, Overseas Service Ribbon (2ND AWARD), NATO Medal and many other awards throughout her military career. She also was stationed for five years at Fort Sill, Oklahoma, and Overseas in Kuwait, Afghanistan, Qatar, and other military bases.
LTC (Ret) Sherene L. Williams is currently serving or has served on various boards of Directors: She served on the Lawton Heritage Board of directors for over six and half years. She served as the Lawton Parks and Recreation Commissioner: that oversees Lawton Schools Sports activities and 80 Lawton Parks and recreational activities. She has served on the Parent-Teacher Association since 2017, and she currently serves as the Assistant Area Advisor of the Parent-teacher Associations (PTA) Council for Lawton Public Schools. She was previously a Business Member of the Lawton Fort Sill Fort Chamber of Commerce and a Member of the Lawton Fort Sill Chamber of Commerce. She is a Silver Life Member of the NAACP. She served as the past NAACP 3rd Vice President and 2nd Vice President and is currently the President of NAACP, Lawon, OK, Branch 6131b. She also was elected to serve as the past NAACP Treasurer at the State level
Sherene is a Life Member of the Military Officers Association of America (MOAA), a Life Member of the National Association for Black Veterans, Inc (NABVETS), and a member of Veterans Foreign War Post 1193. She was honored as the recipient of Biltmore Who's Who, which is limited to individuals who have demonstrated leadership and achievement in their occupation, industry, or profession. Sherene has written and published a poetry book, A Mother's Love. She is the founder of Sherene L. Williams Collectively, Serving Lawton Fort-Sill, in which she and others volunteer to serve the Lawton Fort-Sill community; by promoting voter registration and educating our youth in the community about the history of our great city Lawton-Fort Sill. In addition, LTC (Ret) Sherene L. Williams was the first female and first African American female to run for mayor of the City of Lawton.