Cameron University's annual Beef Cattle Improvement Conference returns on Wednesday, November 17, with an expanded agenda covering a variety of topics of interest to beef producers. The 33rd presentation of the conference will feature a keynote address by Blayne Arthur, Oklahoma Secretary of Agriculture, as well as panel presentations focusing on nutrition, federal regulations and financial strategies. There is no charge to attend; however, pre-registration is required. To register, go to https://www.cameron.edu/ag-bio-health/events/annual-beef-cattle-improvement-conference.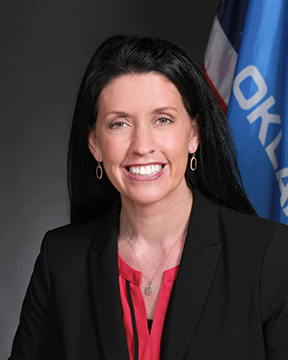 The conference will kicked off with panel presentations in the Goodyear Lecture Hall (Room 100) in the CU Sciences Complex.
At 1 p.m., moderator Jacob Gelnar of Stockmans Bank and panelists Jared Kelle, Farm Data Services; Danielle Metz, USDA Natural Resources Conservation Service; and Tye Young, Liberty National Bank, will discuss "Economic Issues – Finance Strategies and Income Programs."
At 2 p.m., Oklahoma Farm Bureau's Caylie Holman will moderate a discussion of regulatory issues with panelists Steve Carson, field representative for U.S. Sen. James Lankford; and Michael Kelsey, president of the Oklahoma Cattleman's Association.
At 3 p.m., "Cattle Nutrition Issues" will be discussed by moderator Joe Sanders, Hutson Angus Farms; Nick Risley, Livestock Nutrition Center; and Robert Wells, Noble Research Institute.
At 5:30 p.m., the conference moves to the second floor of the McMahon Centennial Complex with a welcome reception, followed by a meal in the McCasland Ballroom at 6:15 p.m.
Oklahoma Secretary of Agriculture Blayne Arthur will present an update on the status of agriculture in Oklahoma during the keynote address starting at 7:15 p.m.
A native of Chickasha, where her family raised cattle and farmed, Arthur graduated from Oklahoma State University with a degree in agricultural economics. She was appointed Oklahoma's first female Secretary of Agriculture by Gov. Kevin Stitt in January 2019. In that role, she acts as the governor's chief advisor on policy development and implementation related to agriculture, food and forestry. Arthur also holds the titles of state Commissioner of Agriculture and president of the Oklahoma State Board of Agriculture. She previously served as executive director for the Oklahoma 4-H Foundation. In 2014, Arthur was honored as Oklahoma Agricultural Woman of the Year; in 2016, she received the Oklahoma Cattlemen's Association Distinguished Service Award. She remains active in Oklahoma 4-H and FFA programs.
The 33rd annual Beef Cattle Improvement Conference is presented by the Cameron Department of Agriculture, Biology and Health Sciences and is made possible by funding from the Cameron University Foundation's Joseph H. Mullin Endowed Chair in Agriculture and the Buck and Irene Clements Endowed Lectureship in Agriculture.
###
PR# 21-141