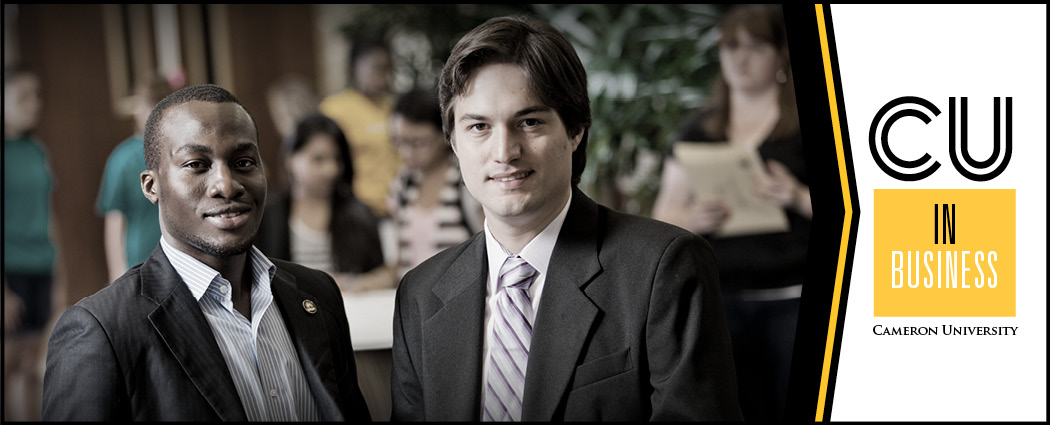 CU In Business
The Cameron University Department of Business will host a blended (virtual and in-person) "CU In Business" event. Community members interested in pursuing a Master of Business Administration or a Master of Science in Organizational Leadership are invited to attend. This event will be held at 5:30 pm on October 12, 2021 and participants may attend virtually via Zoom or in-person at Johnson Auditorium (Ross Hall, Room 111). Registration is required.

To sign up CLICK HERE
For more information, contact Tracy Price, Graduate and Transfer Admissions Counselor, at 580-581-6749 or 580-919-4353 or email tprice@cameron.edu.