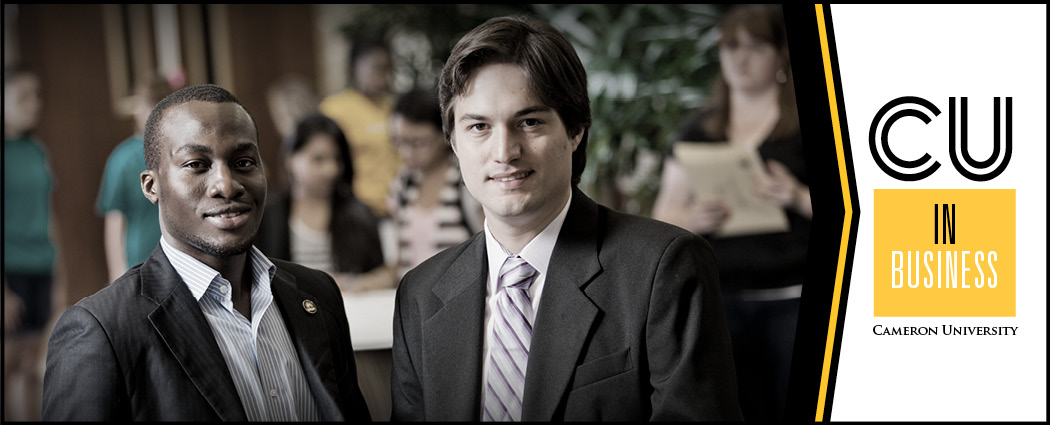 CU In Business
The Cameron University School of Graduate and Professional Studies and Department of Business will partner together to host a virtual "CU In Business." Community members interested in learning about pursuing a Master of Business Administration or a Master of Science in Organizational Leadership are invited to attend.
Those who want to further themselves in the business world should attend the virtual "CU In Business" at 6 p.m. Tuesday, Oct. 20. "CU In Business" will feature a presentation from the Chair of Cameron University's Business Department, Dr. Krystal Brue. Attendees will learn about each degree and have the opportunity to ask questions.
To sign up, please visit: https://cameron.elluciancrmrecruit.com/apply/Events/EventDetails?eventId=74278d44-07fd-ea11-a976-a8ac3671ed0c. For more information, contact Tracy Price, Graduate and Transfer Admissions Counselor, at 580-581-6749 or 580-919-4353 or email tprice@cameron.edu.