Cameron University's 11th Academic Festival, "Connections: Information Transfer Between People," continues with a presentation by generational expert Lynne Lancaster on Tuesday, November 10, in Aggie Gym. The presentation is free and open to the public; however tickets are required for admission. Tickets may be reserved online at http://www.cameron.edu/festivalxi. The deadline to order tickets is Friday, October 30. Tickets will be distributed by mail or can be picked up in advance from the Office of Public Affairs, Administration Building, Room 150 beginning on Monday, November 2. Social distancing protocols will be in place, and masks will be required. For ticket information, call 580-581-2211.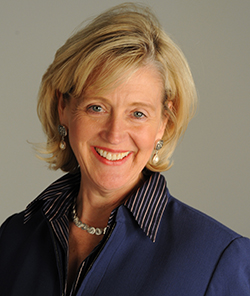 "Cameron University is pleased to present Lynne Lancaster, whose expertise on generational differences will be of great interest to those who find themselves leading teams and employees whose ages could very well range from teenagers to senior citizens," says CU President John McArthur. "Leaders must be able to communicate effectively for cross-generational differences to be successful. Ms. Lancaster will provide valuable insight about how to effectively address multiple generations."
An award-winning teacher, trainer, writer and expert commentator, Lancaster understands the differences between Traditionalists, Boomers, Generation Xers, Millennials, and Gen Z. Her presentation, "Leading Across the Generational Divide," will examine what makes a great leader and how the generations view the role of leadership differently.
Lancaster explains that today, the expectations of leaders are evolving. Whether you're a seasoned veteran directing those younger than you, an experienced Xer juggling multiple generations, a skilled Millennial managing upward, or you are struggling to connect with all the generations, Lancaster's savvy research, entertaining anecdotes and practical advice will help you understand who the generations are and how their expectations of leaders have changed, quantify generational gaps in recruiting, engaging, communicating, and retaining, increase your effectiveness as a leader by understanding how to engage each generation, and apply hands-on techniques to flex your leadership style
Lancaster earned her stripes as a management consultant, coaching executives from major U.S. companies on decoding communication issues. She has served as an adjunct faculty member at the University of Minnesota's Carlson School of Management and is on the boards of several philanthropic organizations. The co-author of the best-selling "When Generations Collide: Who They Are. Why They Clash. How to Solve the Generational Puzzle at Work," and editor of "Gen Z @ Work," a book about the latest entrants into the workplace, she is currently at work on how Baby Boomers are evolving into the next phase of their lives and careers.
"Connections: Information Transfer Between People" will continue throughout the 2020-21 academic year. Through a series of presentations by nationally recognized speakers, Cameron will consider three distinct aspects of the festival theme: social interactions, workplace and medicine.
The McCasland Foundation of Duncan is the primary sponsor of "Connections: Information Transfer Between People." Additional funding is provided by the Cameron University Foundation and through Cameron University Lectures and Concerts Series.
###
PR# 20-109
October 19, 2020