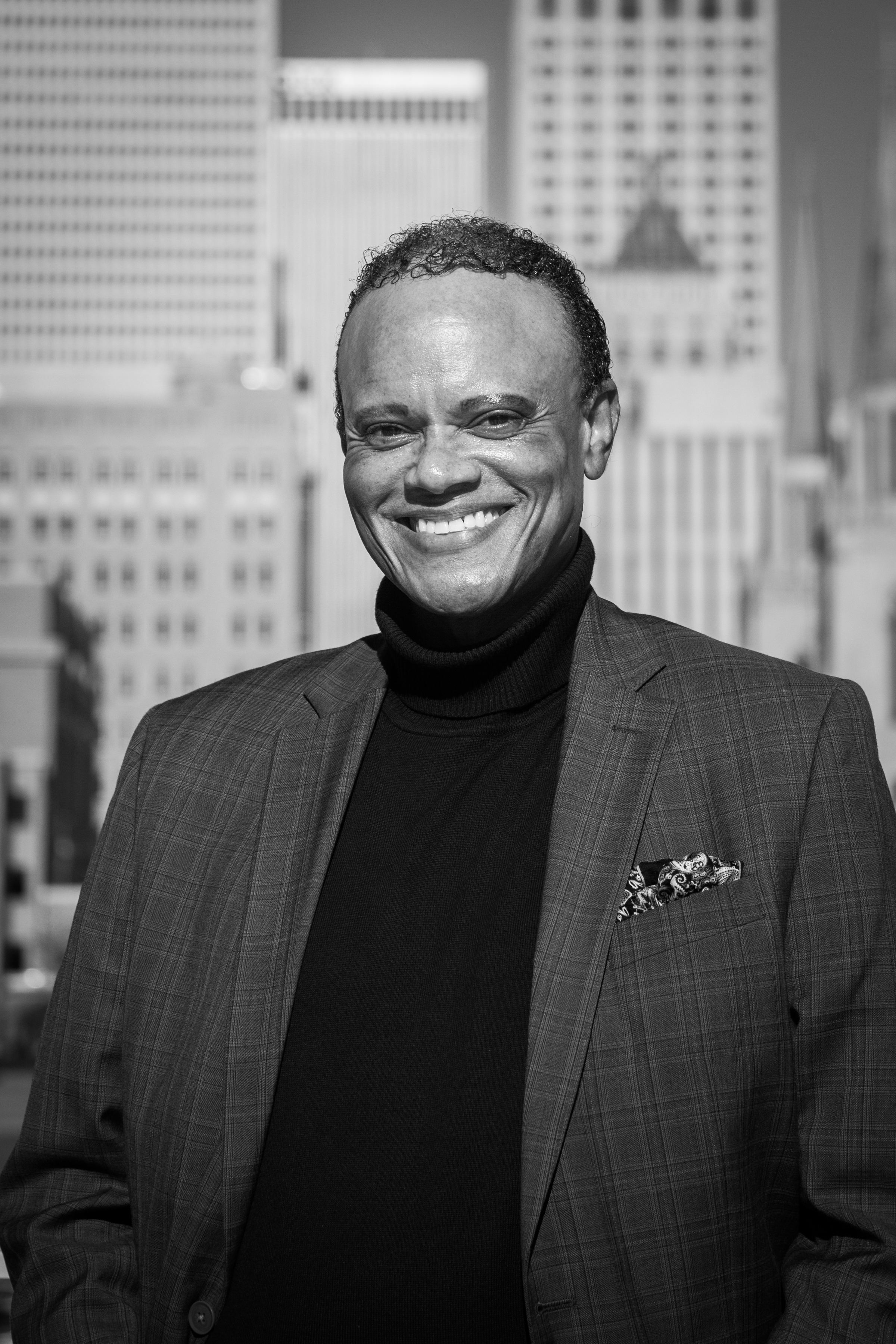 Registration is now open for Cameron University's and Cameron Campus Ministry's annual Dr. Martin Luther King Jr. Day celebration. Hannibal Johnson, this year's keynote speaker, will present "Moving Forward Together: An American Agenda." This virtual event is scheduled for 6:30-7:30 p.m. on Monday, January 25, via Zoom. Participants are asked to pre-register at https://www.cameron.edu/MLK to obtain the Zoom link. The presentation will explore diversity, equality, inclusion and related concepts, with an emphasis on our shared humanity.

Johnson is an attorney, author, consultant, and university professor who graduated from Harvard Law School. His published works include "Images of America: Tulsa's Historic Greenwood District," "Black Wall Street – From Riot to Renaissance in Tulsa's Historic Greenwood District," "Up From the Ashes – A Story About Community," "Acres of Aspiration – The All-Black Towns in Oklahoma," "Mama Used to Say – Wit & Wisdom from the Heart & Soul," "No Place Like Home – A Story About an All-Black, All-American Town," "IncogNegro – Poetic Reflections on Race & Diversity in America," "Apartheid in Indian Country?: Seeing Red Over Black Disenfranchisement" and "The Sawners of Chandler: A Pioneering Power Couple in Pre-Civil Rights Oklahoma."
In his role as consultant, Johnson focuses on diversity and inclusion, cultural competence issues and nonprofit governance. In addition to having been the founding director of the Oklahoma Appleseed Center for Law and Justice and chairing the Education Committee for the 1921 Tulsa Race Massacre Centennial Commission, Johnson has also served on the Oklahoma Advisory Committee for the United States Commission on Civil Rights, the federal 400 Years of African-American History Commission, Leadership Tulsa, the Metropolitan Tulsa Urban League, the Northeast Oklahoma Black Lawyers Association and the Community Leadership Association.
Johnson was recognized by the Oklahoma Bar Association with the 2012 Ada Lois Sipuel Fisher Diversity Award and the "Outstanding Service to the Public Award. He was presented with the Keeping the Dream Alive Award from the Dr. Martin Luther King, Jr. Commemoration Society. His other accolades include the Boy Scouts of America's 2016 Whitney M. Young Jr. Service Award, the Association of Fundraising Professionals' 2015 National Philanthropy Day Award for Diversity and Inclusion, the Tulsa's Young Professionals' 2013 "The Inclusives" diversity award, the Tulsa Jaycees' Ten Outstanding Young Tulsans Award, the National Association for Community Leadership's Distinguished Leadership Award, the Black Liberated Arts Center's 2005 Ralph Ellison Literary Award, the Oklahoma Human Rights Commission's 2006 Oklahoma Human Rights Award and the Islamic Society of Tulsa's 2008 Goodwill Appreciation Award. Johnson was also inducted into the 2007 Hall of Honor by the 100 Black Men of Tulsa, Inc.
Prior to the keynote address, there will be a virtual afternoon session emceed by Rev. Willie Smith from 2:30-3:30 p.m. via Zoom. The afternoon session will consist of a fire-side chat interview followed by a moderated Q&A session, if time permits. This event is open to CU faculty, staff and students as well as the public. Participants are asked to pre-register at https://www.cameron.edu/MLK to obtain the Zoom link.
The 2021 Dr. Martin Luther King Jr. Day celebration, held annually since 1985, is co-sponsored by -Cameron Campus Ministry and Cameron University. For more information, please call Cameron Campus Ministry at (580) 699-2004 or contact CU Student Development by phone at 580-581-2209 or by email at student_development@cameron.edu.
###
PR# 20-139