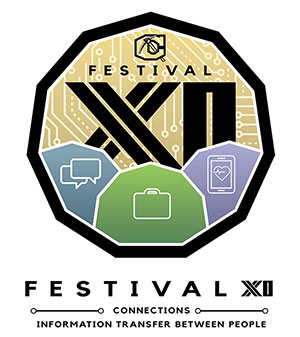 Cameron University has selected "Connections: Information Transfer Between People" as the theme for its 11th academic festival, a dynamic, privately funded, year-long symposium that explores a topic worthy of in-depth study. Through a series of presentations by nationally recognized speakers, Cameron will consider three distinct aspects of the festival theme: social interactions, workplace and medicine.
"With the proliferation of social media, blogs, and virtual meetings, clear and concise communication is at risk to become a lost art," says Cameron University President John McArthur. "The breakdown between individuals – whether they are private citizens, politicians, members of the media, corporate executives or public figures – can be detrimental to society as a whole. During Academic Festival XI, we will examine effective ways of communication that will strength the interactions between individuals and organizations."
Nationally acclaimed experts will headline Academic Festival XI. Mental health advocate Frank Warren, generational expert Lynne Lancaster, and STEM/STEAM advocate Talithia Williams will share their expertise and perspectives in a series of individual speaking engagements.
The festival kicks off on Tuesday, September 22, with a presentation by Frank Warren, innovative creator of The PostSecret project.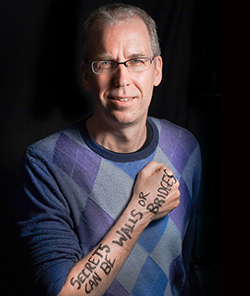 Warren demonstrates the power of sharing your hopes, dreams, fears and failures and how PostSecret became the catalyst for his passionate commitment to mental health advocacy. What started as a community mail art project in which people anonymously share never-before-voiced secrets has since captured our collective imagination and evolved into a worldwide phenomenon. Several New York Times best-selling books, national art exhibits and an album and theatrical production later, Warren's PostSecret website has become the most visited ad-free blog in the world, honored with multiple Webbys for "Best Blog on the Internet."
PostSecret has also raised more than $1 million for suicide prevention and earned Warren a Mental Health Advocacy Lifetime Achievement Award.
In Warren's interactive multimedia event, "PostSecret Live," he engages audiences with the inspiring, funny and at times heartbreaking stories behind the secrets. As he delves into how the project led to his ardent involvement in suicide awareness, Warren demonstrates that by sharing our personal struggles, we can help each other and release our burdens.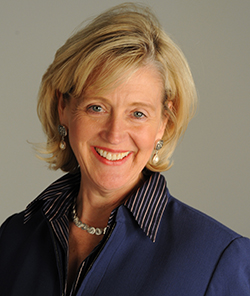 One of today's most sought-after generational experts and keynote speakers, Lynne Lancaster will take the speaker's dais on Tuesday, November 10. The co-author of "When Generations Collie," Lancaster knows what makes Traditionalists, Boomers, Generation Xers, Millennials, and Gen Z tick, and she brings her original research, insights, humor, and practical tips to audiences eager to solve the generational puzzle.
Lancaster's entertaining style and deep expertise take listeners to a whole new level, whether they are struggling to recruit and retain generations in the workforce, seeking to nnect with them in the marketplace, or just trying to live and work with them. She doesn't just describe the issues; she interprets them and offers actionable advice on how to lead, manage, market, and communicate effectively in a multi-generational world, supported by an entertaining array of multimedia including clips from TV shows and movies, stats, stories, case studies, and best practices from America's best companies.
An award-winning keynote speaker, a teacher, trainer, writer, and frequent expert commentator in the media, Lancaster is co-author of the best-seller "When Generations Collide: Who They Are. Why They Clash. How to Solve the Generational Puzzle at Work" that introduced the U.S. workplace and marketplace to the generations concept. She recently edited "Gen Z @ Work," a book about the latest entrants into the workplace.
Lancaster earned her stripes as a management consultant, coaching executives from major U.S. companies on decoding communication issues. She has served as an adjunct faculty member at the University of Minnesota's Carlson School of Management and is on the boards of several philanthropic organizations. She is a Phi Beta Kappa, summa cum laude graduate of the University of Minnesota with a B.A. in English Literature. She is currently at work on how Baby Boomers are evolving into the next phase of life and careers.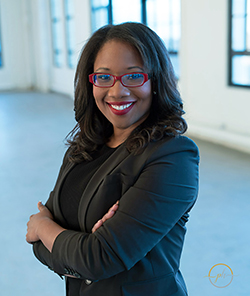 A host of the PBS series, "NOVA Wonders," groundbreaking professor, popular TED speaker, inspiring author and passionate STEM/STEAM advocate,
Dr. Talithia Williams will continue Academic Festival XI on Thursday, March 25, 2021. Williams has made it her life's work to get people of all ages and backgrounds excited about the bold possibilities of a STEM education and to "STEMpower" women and minorities to enter these professions. Her latest book, "Power in Numbers: The Rebel Women of Mathematics" reflects Williams' passion to re-brand the field of mathematics as anything but dry, technical or male-dominated.
Renowned for her popular TED Talk, "Own Your Body's Data," she advocates for all of us to deploy data as a way of taking charge of our own health. Williams demystifies data, statistics, probabilities and the mathematical process in amusing and insightful ways. She also champions the contributions of scientists, technologists, engineers and mathematicians and their vital role in transforming our future.
Williams is Associate Dean for Research and Experiential Learning and Associate Professor of Mathematics at Harvey Mudd College, where she develops statistical models which emphasize the spatial and temporal structure of data and applies them to real world problems. She hosts "NOVA Wonders," a PBS mini-series that explores the biggest questions on the frontiers of science. In addition to her teaching and television work, she has partnered with the World Health Organization in developing a cataract model used to predict the cataract surgical rate for countries in Africa. Her professional experiences include research appointments at NASA's Jet Propulsion Laboratory, NASA's Johnson Space Center, and the National Security Agency.
The McCasland Foundation of Duncan is the primary sponsor of ""Connections: Information Transfer Between People." Over the years, financial support for the Academic Festivals has come from the McCasland/Amquest Bank Endowed Chair, established by the McCasland Foundation in 1989. Additional funding for this year's festival is provided by the Cameron University Foundation and through Cameron University Lectures and Concerts Series.
"Connections: Information Transfer Between People" continues Cameron's popular series of Academic Festivals. Cameron's first Academic Festival, "Year of the Renaissance," took place in 1991-92. Themes of previous Academic Festivals included cultural diversity; science and technology; bridging the millennium; globalization and the human experience; health and wellness; the country of Afghanistan, an in-depth study of the challenges and opportunities presented by sustainability, and, most recently, a look at American identities in the 21st century.
###
PR#20-098
August 3, 2020