The Cameron University Art Teaching Gallery will present "Observations from Isolation," an art exhibit inspired by COVID-19 created Elizabeth Yarosz-Ash. The exhibit will open on Thursday, November 12, with a reception and artist talk at 6 p.m. The event is open to the public at no charge. The Art Teaching Gallery is located in the Art Building on the east side of the Cameron campus. A maximum of 10 patrons at a time will be allowed into the gallery and hallway exhibition space. Facial coverings are required.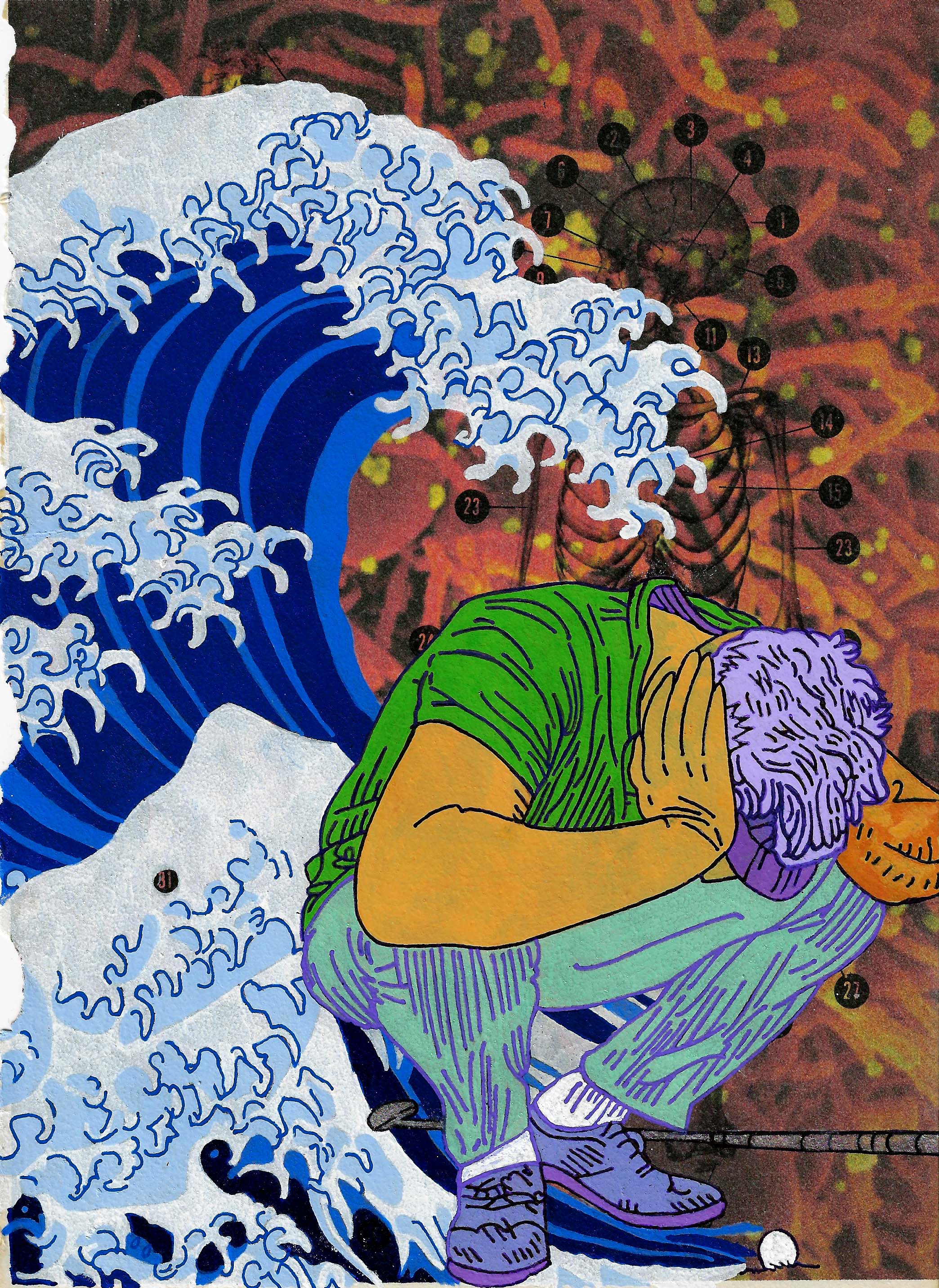 "These story-telling pieces use metaphorical images," Yarosz-Ash says. "Absurd associations create a cacophonous, disjointed, and irreverent eclectic dialogue. The images are appropriated and synthesized. Subject matter comes from a range of familiar sources – antique and vintage ephemera, fairy tales and children's stories, dictionaries, encyclopedias, photographs, television, films and, of course, the internet. The paintings are whimsical, colorful, and amusing. You will find fluorescent, sparkle, glitter, metallic, day-glo, and other glitzy water-based paint in these artworks."
Yarosz-Ash is a nationally recognized and award-winning artist, teacher and juror. She has shown in more than 388 exhibitions and has received more than 86 exhibition awards. Professor Emeritus at Midwestern State University in Wichita Falls, Texas, she was honored with the university's Hardin Professor Award in 1991.
From 2002 through 2004, Yarosz-Ash served as president of the Watercolor U.S.A. Honor Society, was selected as a finalist for the Hunting Art Prize in 2011, and served as a Fulbright Specialist to Grenada in 2013. She is the recipient of the 2014 Distinguished Texas Artist Award, was a finalist for the Santo Foundation 2015 Individual Artist Awards, and a 2016 finalist for a Smithsonian Artist Research Fellowship. In 2017, she served as a visiting instructor at the Professional High School of Visual Art in Holguin, Cuba. Her work is in over 90 corporate, institutional and private collections.
The exhibit is made possible by funding from Cameron Lectures and Concerts series.
###
PR##20-127
November 5, 2020