Cameron University alumna Brigit Minden has been named as one of the recipients of the Presidential Awards for Excellence in Mathematics and Science Teaching (PAEMST), the nation's highest recognition of K-12 math and science teachers. The honor was announced by President Donald J. Trump earlier this week. Minden graduated Magna Cum Laude in 2010 with a Bachelor of Arts degree in mathematics and a minor in psychology. She teaches mathematics at Central High School, where she was the district's Teacher of the Year in 2016.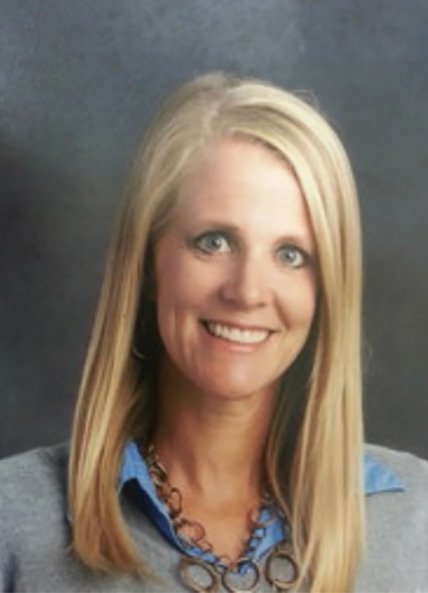 When her nomination was announced in September 2019, Minden said, "I am passionate in sharing that no one is 'bad at math.' Most people just haven't had the right experiences yet."
In addition to providing the right experiences for her students for the past nine years, Minden was a member of the writing team for the Oklahoma Mathematics Frameworks for three years. She has also served as an adjunct instructor teaching math-related classes at CU-Duncan.
"Cameron University congratulates Brigit Minden for this prestigious award," says John McArthur, Cameron president. "As a mathematician myself, I am inspired by Mrs. Minden's dedication to her students and her passion for her subject matter, which encompasses algebra, geometry, and trigonometry. We are proud to call her a CU alumna."
Minden, one of two PAEMST honorees from Oklahoma, will receive a trip to Washington, D.C., to attend a series of recognition events and professional development opportunities, a $10,000 award from the National Science Foundation and a certificate signed by the President of the United States.
Established in 1983, PAEMST is the highest award given by the U.S. Government to kindergarten through 12th grade teachers of mathematics and science.
Minden was one of three finalists from Oklahoma, who were chosen by a local selection committee of teachers, district-level personnel, representatives from higher education and past awardees. Each finalist demonstrated a mastery of math or science instruction and effective use of student assessments to improve student learning.
At the national level, a panel of distinguished mathematicians, scientists, and educators at the state and national levels assess the applications before recommending nominees to the White House Office of Science and Technology Policy (OSTP). Teachers are selected based on their distinction in the classroom and dedication to improving science, technology, engineering, and math (STEM) education.
Awardees are selected from schools in all 50 States, the District of Columbia, the Department of Defense Education Activity (DoDEA) schools, the Commonwealth of Puerto Rico and the United States territories which includes American Samoa, Guam, the Commonwealth of the Northern Mariana Islands, and the United States Virgin Islands.
###
PR#20-100
August 4, 2020