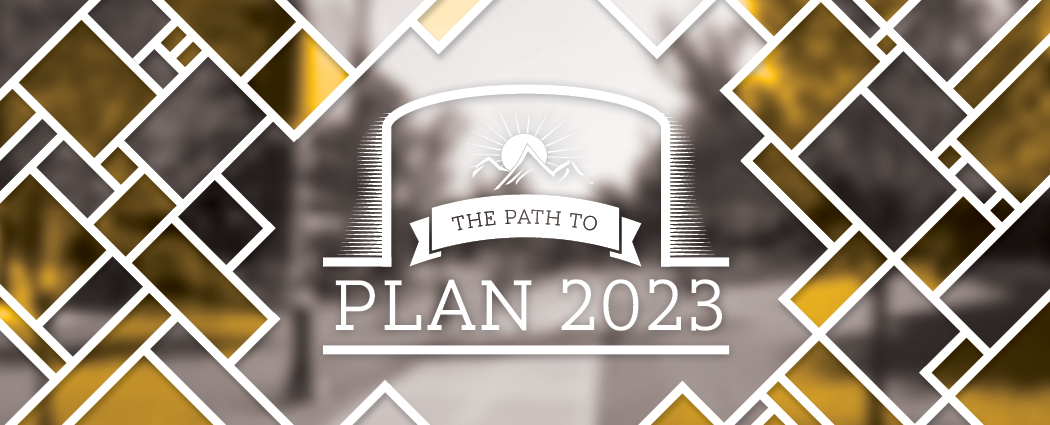 Path to Plan 2023
*Download the printable pdf here: Plan 2023: Ambitious Goals for Growth, Innovation and Engagement (pdf)
In order to provide the best possible education experience to our students and the communities we serve, Cameron University utilizes a long-term, strategic planning process to guide its growth, development and the allocation of resources in five-year increments.
Cameron's newest strategic plan is Plan 2023: Ambitious Goals for Growth, Innovation and Engagement and builds upon the foundation and successes of our first three strategic plans, Plan 2008: Preparing for Cameron University's Second Century , Plan 2013: Choices for the Second Century and Plan 2018: Values Driven, Action Oriented .
The strategic planning cycle started in September 2016. Input was solicited from all Cameron stakeholders – students, faculty, staff, alumni and community members – through listening sessions, surveys and meetings. The results included a reaffirmation of the mission and core values of Cameron University and a comprehensive assessment of our progress to date to meet the ambitious goals set forth in Plan 2018. Our commitment to diversity of viewpoints, experiences and participants remains true to our values. Shared governance continues to provide opportunities for discussion, deliberation and understanding among all university constituencies. Plan 2023 was approved in June 2018 by Cameron's governing body, the Board of Regents for the University of Oklahoma, Cameron University and Rogers State University .
For the five years beginning in academic year 2018-2019, Plan 2023: Ambitious Goals for Growth, Innovation and Engagement will be our guiding document to assure we further the mission of Cameron University. We remain fully committed to the educational, cultural, and economic advancement of the communities we serve.