Evan Dhu Cameron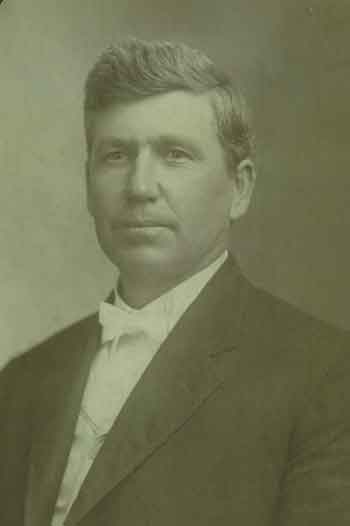 Evan Dhu Cameron was born February 26, 1862, on his father's plantation in Richmond County, North Carolina. He was the youngest of seven children. His birth place was located seven miles from Rockingham, N.C. His parents were John Worth and Caroline (Crawford) Cameron. Both were native North Carolinians and were of Scottish ancestry.
John Worth Cameron was a prominent lawyer, editor and military officer, which allowed Evan Dhu to grow up in an advantaged environment. Evan Dhu was an avid reader, a fact likely fueled by the fact his father owned a vast library that included the classics and many rare volumes.
Cameron attended Trinity College, which is now Duke University. In 1881, he graduated from Dick and Dillard Law School in Greensboro, N.C. From the time of his early youth, Cameron had felt the call to preach, responded to that call and was licensed in the Methodist Church in 1888. In 1889, he moved to Texas where he became a member of the North Texas Conference of the Methodist Episcopal Church, South. After he served churches at Archer and Dublin, he returned to Oklahoma in 1891. In 1890, he married Clara Williams at Henrietta, Texas. She was the daughter of Judge and Mrs. B. F. Williams.
In 1891, Cameron was transferred to the Indian Mission Conference in Oklahoma and was assigned to be pastor at St. Luke's Methodist Church, Oklahoma City. Later he served at El Reno, Muskogee, Chickasha and Norman. Cameron served as a pastor in Norman at the time the University of Oklahoma was founded. He turned the first spade of dirt for the foundation of OU's first building.
In 1894-97, Cameron was superintendent of public instruction for Oklahoma Territory. In 1901, Cameron became impressed with Baptist doctrine and joined that church the same year. His first Baptist pastorate was First Church, McAlester.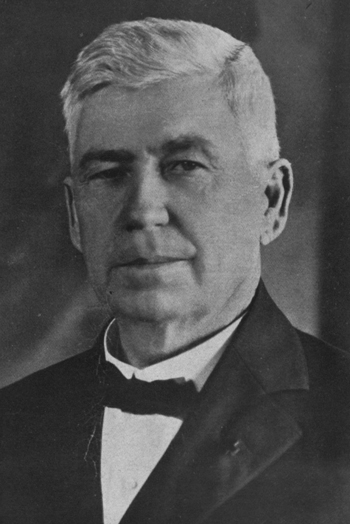 He was president of the Baptist General Convention of Indian Territory in 1904-05. He held a number of places of trust and leadership in the Baptist General Convention of Oklahoma and the Southern Baptist Convention. He was one of the founders of Oklahoma Baptist University at Shawnee. The school honored him with the Doctor of Divinity degree in 1915. He was the first to receive that degree from OBU.
Cameron was pastor of Baptist churches at Muskogee (Central Church), Guthrie, Claremore, Checotah, Okmulgee, Henryetta and Tahlequah.
In school circles, Cameron was known as the "father of education in Oklahoma." In 1907, he was elected Oklahoma's Superintendent of Public Instruction, becoming the first person to hold that office after statehood.
During his administration, the Oklahoma State Legislature created agricultural high schools in each of the six judicial districts. When Oklahoma Baptists were searching for a permanent location for OBU, several cities, including Lawton, submitted offers for its location. When the Baptists did not accept the Lawton offer, the land was given to the state for the agricultural high school, which was named Cameron State School of Agriculture (now Cameron University) in honor of Rev. E. D. Cameron.
Cameron died of a stroke on Sunday, July 29, 1923, at Tahlequah. He was buried in the family plot of the Okmulgee cemetery.
Bibliography
Robert L. Williams,"Evan Dhu Cameron (1862-1923), Chronicles of Oklahoma, XI, 1, March 1933.
J.M. Gaskin, Baptist Milestones in Oklahoma. Oklahoma City: Messenger Press 1966.