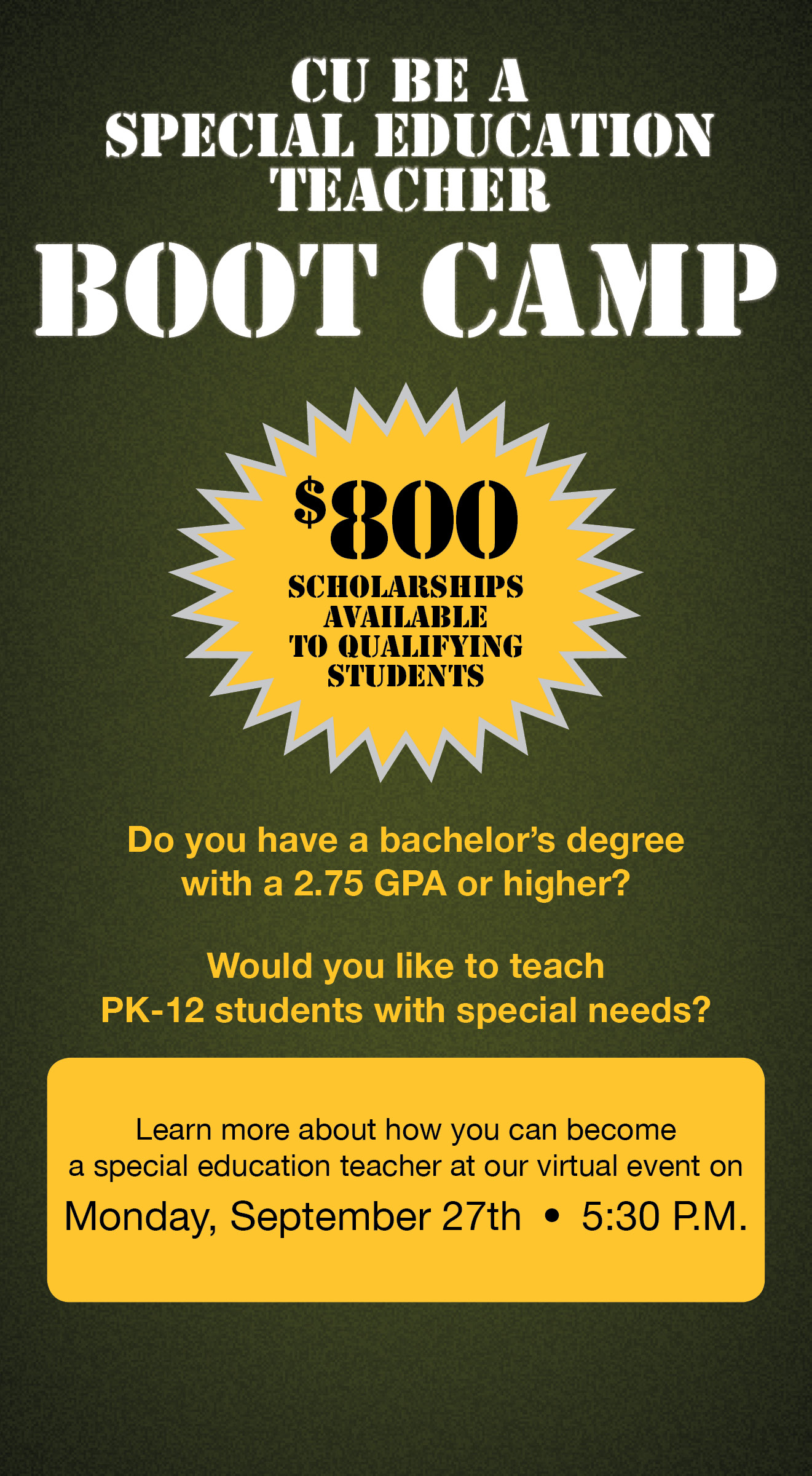 The CU Special Education Boot Camp Zoom Session is designed to provide information to potential graduate students who are interested in becoming certified PK-12 Special Education teachers.
Participants will learn about the Special Education Boot Camp Pathway for becoming certified teachers and about CU's upcoming Boot Camp course that begins on October 12th.
To register, please visit our website. If you have questions about the Zoom session, please email the Graduate/Transfer Admissions Counselor Tracy Price at tprice@cameron.edu or call 580-581-6749. If you have questions about becoming a teacher, please e-mail cuteach@cameron.edu and we will work with you to get you the information you need.
To fill out a scholarship application, please click here.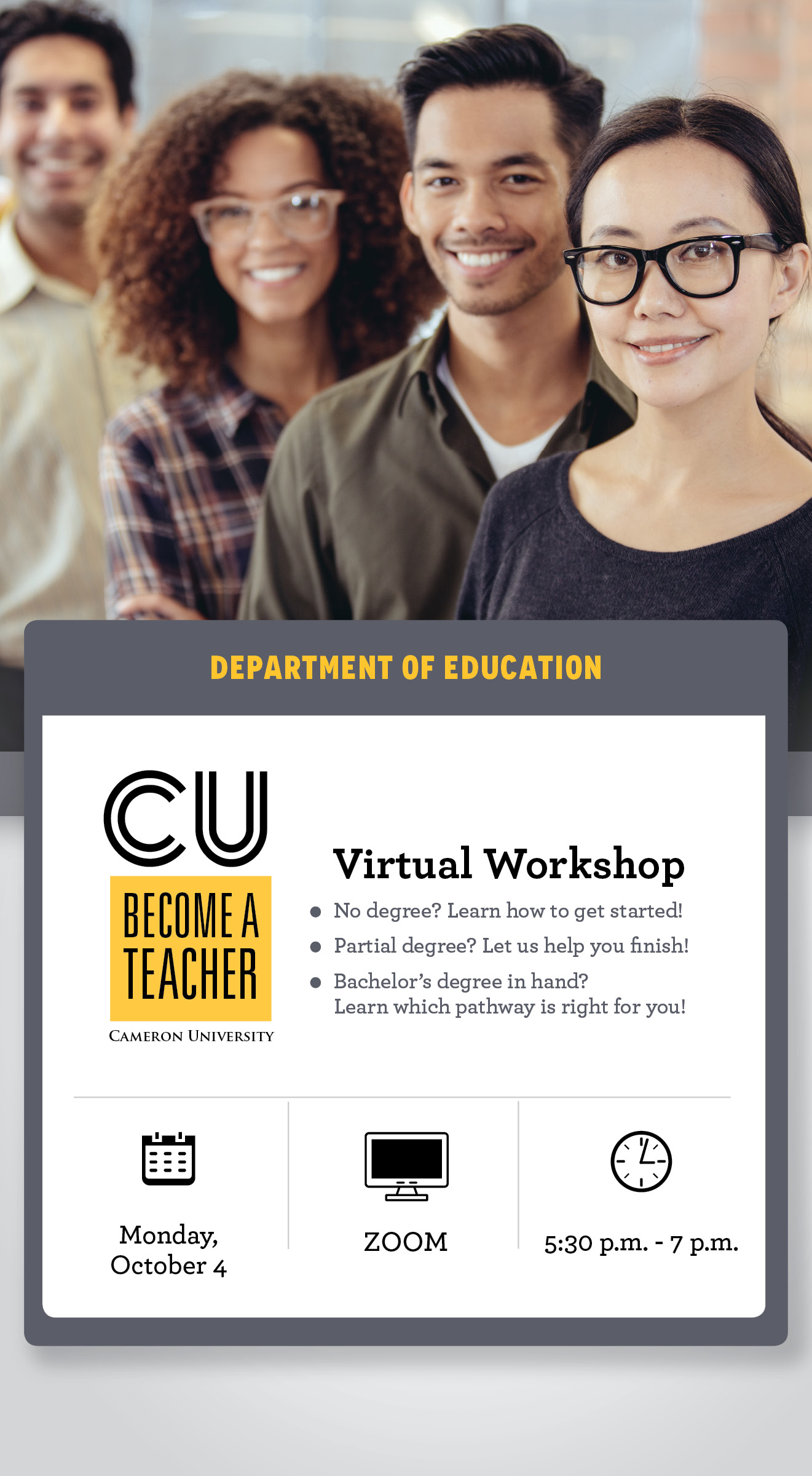 Information coming soon!