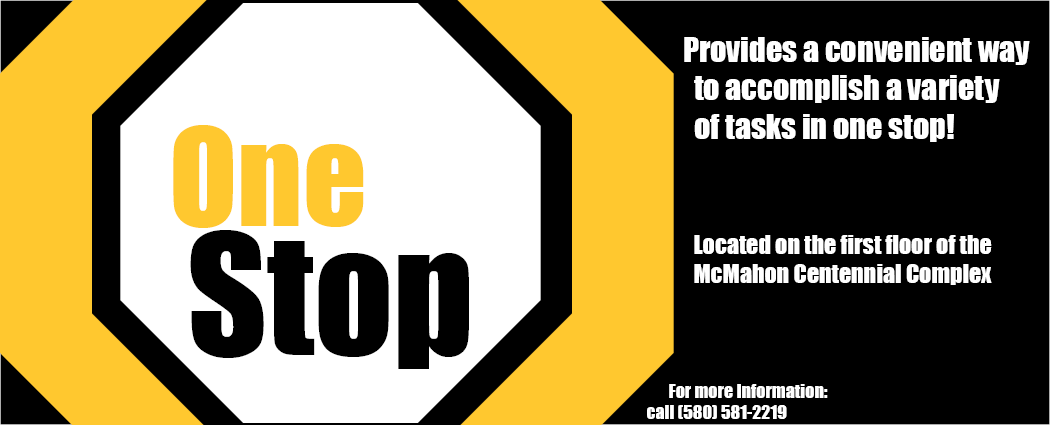 One Stop
Located on the first floor of the McMahon Centennial Complex, the One Stop office provides a convenient way to accomplish a variety of tasks in one stop.
Our current operating hours are Monday - Friday, 8 a.m. to 5 p.m.
Services we offer include:
Accepted forms of payment


We also accept cash, cashier checks, checks, and money orders.
Got questions? Get answers.
To contact the cashiers in One Stop, call (580) 581-2219, (580) 581-2393, or (580) 581-2227. You can also email us at cashiers@cameron.edu