Biographies
Biography of Dr. Michael Dorff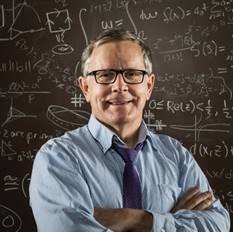 President of the Mathematical Association of America, 2019-2021
Professor of Mathematics
Brigham Young University
Provo, Utah 84604
(801) 422-1752
Bio: Michael Dorff is President of the Mathematical Association of America (MAA) and a professor of mathematics at Brigham Young University. He earned his Ph.D from the Univ. of Kentucky, has published about 50 mathematics papers, and has given about 500 talks on mathematics. He is interested in promoting mathematics to the general public, in non-academic careers in mathematics, and in undergraduate research. Also, he co-directs the MAA PIC Math program (Preparation for Industrial Careers in the Mathematical Sciences) and is a Fellow of the American Mathematical Society and a Fulbright Scholar in Poland. He is married with 5 daughters. In any free time he has, he enjoys reading, running, and traveling (he has traveled to 49 U.S. states and 45 countries).
Talk title: How mathematics is making Hollywood movies better.
Abstract: What's your favorite movie? Star Wars? Avatar? The Avengers? Frozen? What do these and all the highest-earning Hollywood movies since 2000 have in common? Mathematics! You probably didn't think about it while watching these movies, but math was used to help make them. In this presentation, we will discuss how math is being used to create better and more realistic movies. Along the way, we will discuss some specific movies and the mathematics behind them. We will include examples from Disney's 2013 movie Frozen (how to use math to create realistic looking snow) to Pixar's 2004 movie The Incredibles (how to use math to make an animated character move faster). Come and join us and get a better appreciation of mathematics and movies.
Biography of Joyati Debnath, PH.D.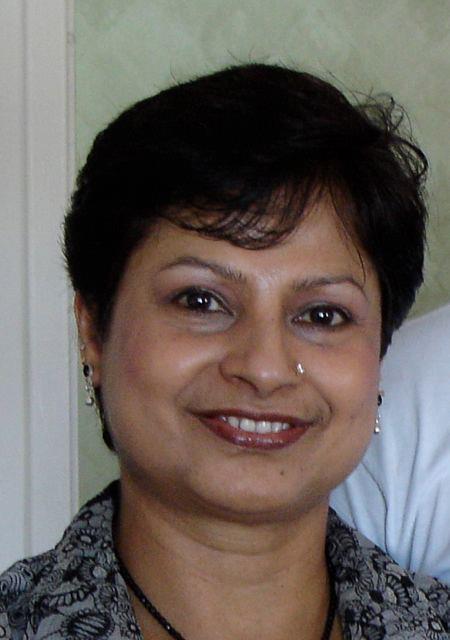 Professor of Mathematics
Dept. of Mathematics and Statistics
Winona State University
Winona, MN 55987
(507)458-0488
Bio: Professor Joyati Debnath is currently a Full Professor of the Department of Mathematics and Statistics at Winona State University (WSU), Minnesota. She received M. S. degree in Pure Mathematics and Ph. D. degree in Applied Mathematics from Iowa State University, Ames, Iowa. She has been a faculty at Winona State University for about 30 years and teaching a wide range of undergraduate courses in Mathematics. She received numerous Honors and Awards including the Best Teaching Award from Iowa State University, the Outstanding Woman of Education Award, and Who's Who Among American Teachers. Recently she has been named as the 2018 Distinguished Faculty at Winona State University. Her research interests include Integral Transform Theory, Partial Differential Equations and Boundary Value Problem, Associations of Variables, Discrete Mathematics, Software Engineering Metrics and Tools, Forensic Science, Complex Network Theory, and Topological Graph Theory. Professor Joyati Debnath has always been actively involved in research projects and has supervised many undergraduate students and graduate students in mathematics. Her students received recognition for best paper presentations at the national and international conferences. She is an author or co-author of over 70 publications in numerous refereed journals and conference proceedings in Mathematics and Computer Science. She has also co-authored a Calculus textbook and currently working on textbook namely "Graphing Made Easy" at the PreCalculus level. She has made numerous teaching and research presentations and served as the technical session chair at national and international conferences in Mathematics, and Computer Science including the Annual Meeting of the American Mathematical Society (AMS), Annual Meeting of the Society of Industrial and Applied Mathematics (SIAM), International Conference in Industrial and Applied Mathematics (ICIAM), International Congress of Mathematicians (ICM), International Conference on Computers and Their Applications, International Conference on Computer Applications in Industry and Engineering, and IEEE International Symposium in Signal Processing and Information Technology. She taught courses in lower level and advanced level courses in mathematics at universities in India, Taiwan, China, Tanzania, Saudi Arabia, and Sudan.
Talk title: Yay! Mathematics in Forensic Science
Abstract: Forensic mathematics has gained importance and popularity over the years among the scientists and professionals. It has become a new frontier among mathematicians, as more and more mathematical understanding is needed to solve crimes. These are mainly Blood Splatter Analysis, Time of Death, and Fingerprint Analysis among many others. Each of these uses elementary knowledge of mathematics such as content topics from Algebra, Trigonometry, Calculus and Graph Theory. Given the time, specific focus will be made on how graph theory and fingerprints are connected and the graph theoretic approach of fingerprint matching. Currently, many graph theoretic algorithms are employed by the forensics to solve crime related events. This presentation will focus on how we can use applications of mathematics in forensic science, prepare our students with deeper appreciation of mathematics and make mathematics more interesting and attractive.