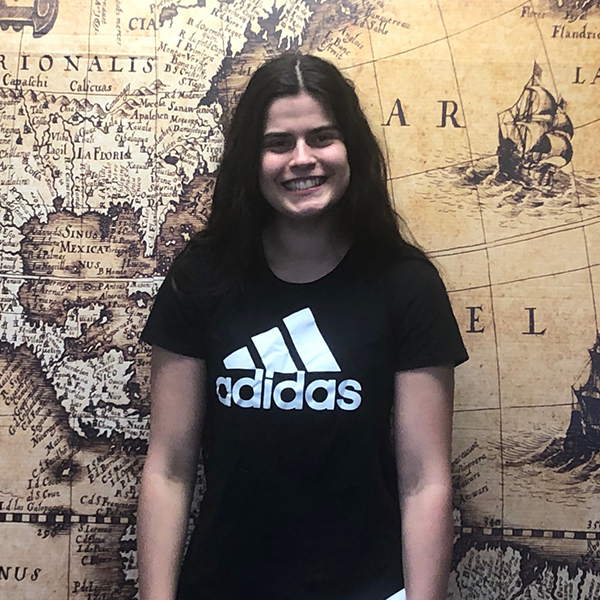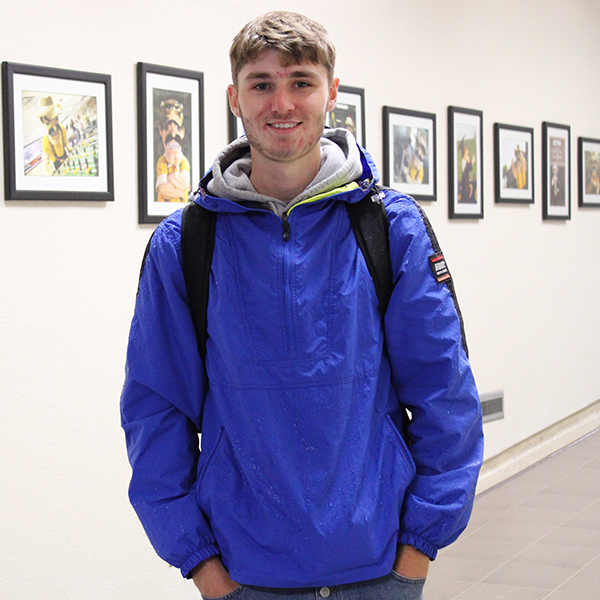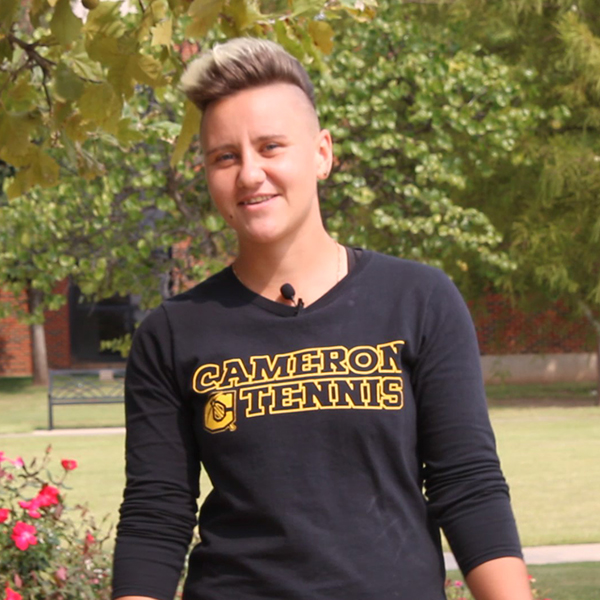 Applying for I-20
To qualify for an I-20 COE you must be admitted to a full-time program of study and maintain full-time enrollment every term. Please note: Full time consists of 12 credit hours for undergraduates, and 9 credit hours for graduates.
Complete applications with supplemental documents will be processed within 2-4 business days. We will email if we need additional information, so check your email regularly.
Once you have been accepted as a student at CU, you will receive an email confirming your acceptance and you will be asked where and how you would like your I-20 sent. There is no fee to ship via regular mail, but delays could exist. If you would like it sent by courier, we will only accept arrangements made through eShip Global. This must be paid and arranged by the student. Fall 2020, I-20's may be emailed until further notice.
Please review the information on your I-20 for accuracy when it arrives.
What is a visa?
A U.S. visa is an entry document. You can apply for an entry visa only at a U.S. embassy or consulate outside the United States. It is placed on a page in your passport and certifies that the consular officer has found you eligible to apply for admission at a U.S. port of entry in a particular classification, such as F-1 student.
The CBP (Customs and Border Protection) officer makes the final decision on whether you are eligible to enter the U.S. with the visa and determines the length of time you may stay.
Upon receipt of your I-20 pay your I-901 SEVIS fee. I-901 fee for F-1 student visa is U.S. $350 dollars.
The DS-160, Online Nonimmigrant Visa Application form, is for temporary travel to the United States,. Form DS-160 is submitted electronically to the Department of State website via the Internet. Consular Officers use the information entered on the DS-160 to process the visa application and, combined with a personal interview, determine an applicant's eligibility for a nonimmigrant visa.
Visa applicants must submit a completed DS-160, Online Nonimmigrant Visa Application for all nonimmigrant visa categories, including applicants applying for F-1 student visas. Frequently Asked Questions about the DS-160.
The earliest you can interview is 120 days before your program start date. It is generally recommended to apply for a visa in your home country rather than a third country if possible. Each U.S. Embassy has its own visa processing times.

Information about completing the visa application and scheduling a visa interview is available on the Study in the States Website.

Students will need to bring the following documents with them to the interview:
Passport (valid for at least six months beyond the date of travel to the U.S.);
DS-160 confirmation page;
Valid I-20/DS-2019 (original, not a copy);
Copy of Cameron University's admission letter/email;
SEVIS I-901 Fee Receipt showing payment;
Financial documents showing ability to pay tuition;
Any other documents listed on embassy/consulate website.
Family traveling with student will need to bring to their interview:
Passport (valid for at least six months beyond the date of travel to the U.S.);
DS-160 confirmation page;
Dependent I-20/DS-2019 (original, not a copy);
Copy of student's I-20/DS-2019;
Copy of student's Cameron's admission letter/email
Financial documents;
Proof of relationship to student (marriage or birth certificate);Copy of student's visa page and copy of student's
I-94 Arrival Record (only if the student is already in the U.S. and dependent(s) will follow later).
Check the visa in your passport to make sure that all the information on it is correct. Your I-20/DS-2019 should be returned to you. You will need it to enter the U.S.
After your visa interview, you will be notified if administrative processing is necessary.
Enter the U.S.
F-1 students have these documents in your hand (and not packed in a suitcase) for the officer to review:
Valid Passport ( valid for 6 months or more)
Valid Visa (Canadians are exempt from visa requirement)
I-20
SEVIS fee receipt
Financial documents (used for your I-20 application)
The earliest date you may enter the U.S. is 30 days before the program start date on your I-20.
CBP (Customs and Border Protection) is part of the Department of Homeland Security (DHS) and is the government agency that controls admission to the United States. The CBP officer makes the final decision on your admission to the U.S. in a particular status and determines how long you may stay based on your documents.
Your visa and other immigration documents are evidence of your eligibility to apply for admission in a particular visa status at a U.S. Port of Entry.

The officer will review your documents and ask you a few questions about the purpose of your travel to the U.S. If all is in order, the officer will admit you to the U.S. and will stamp your passport with:
date and place of arrival
immigration status
expiration of your stay in status
Learn what to expect if the officer has additional questions. CBP
Check carefully that the stamp is correct for your status
Stamp should be for F-1 for "D/S" which reflects Duration of Status (until the end of the program on the I-20 plus a grace period).
CBP also creates an electronic record of your arrival (I-94 Arrival/Departure Record). Check it a day or two later to make sure it is correct.
Welcome to Cameron University! We're happy you arrived.
If you're an F1 student you need to report your arrival to us by submitting the online SEVIS Report form within a week of your arrival. It is very important! This action will activate your SEVIS record.
Who Needs to Submit Immigration Documents

You need to submit this form if you are:
a new student with a Cameron I-20 who arrived in the U.S. in F-1 status
a new student with a Cameron I-20 who transferred your SEVIS record from another American school
returning from a leave of absence with a new I-20
re-entering the U.S. with a new Cameron I-20 to regain status
How to Report
1. Gather your documents and information
Your passport
Your Form I-20, if issued by Cameron
Your electronic I-94 Arrival Record that was created when you entered the U.S.
If you have a problem retrieving your I-94 arrival record, you may call the immigration office at the last point of entry (regardless of where you arrived) to speak with an inspector. They can usually locate the record and make a correction, if needed, while you're on the phone, so you can access and print the record.
Are you coming with dependents? Their F-2 SEVIS record(s) are automatically activated with yours. Check to see that their I-94 Arrival Record is accurate. They should be admitted with the notation of "F-2 until D/S". D/S refers to "duration of status".
Your local address (including your zip code), even if it is temporary. Remember to update your address in AggieAccess as well.
2. Documents will be submitted to the International Student Services Office.
Moving to a new city and a new country is very exciting—and can also be confusing and exhausting! In the first few weeks, there are many new things to learn about and a lot to do. This information should help you as you settle in.
What To Do Your First Week in the U.S.
Report Your Arrival
Review the new student information:
Activated your AggieAccess (your computing account) and checked your email account.
Submit proof of MMR, HepB, Typhoid immunity
Register with Student Development Disability Services (if applicable)
Purchased your student Identification card from One Stop Shop located on the bottom floor of the McMahon Centennial Complex across from the bookstore. (U.S. $30)
Obtained housing and purchased a meal plan (if applicable)
Met with an advisor to discuss a major, career plans, and enroll in a fall schedule.
Met with Financial Services
Began the visa process through Cameron University International Student Services
Reviewed Cameron University Policies
Register for full-time course load
Be sure you're full-time! This is required to maintain your F-1 or J-1 student status and must be done by the end of the second week of classes. Aggie Registration.
Understand Full-Time Status
Full-time status is defined by the Registrar and varies by school. Most often, it is either a minimum of 15 credit hours at the undergraduate level. Check with your school if you're not sure. You can check your registration status (full-time, part-time, half-time) in your SSOL record on the Grades and Registration page.
Arrival at Cameron