Partners with Cameron University and Fort Sill to recruit, educate, develop, and inspire Senior ROTC Cadets in order to commission officers of character for the Total Army who are critical thinkers and ready to lead in complex operating environments. Partners with 7 JROTC programs to develop citizens of character.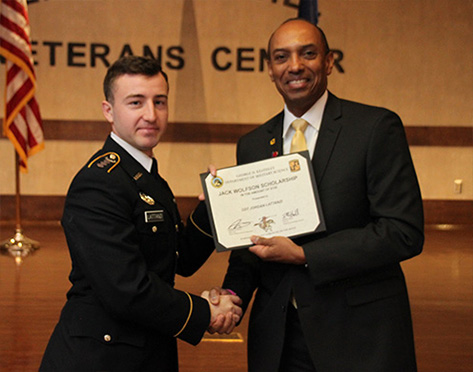 MILITARY SCIENCE RECRUITING
Are you interested in joining the Cameron University ROTC program? Contact us for more information.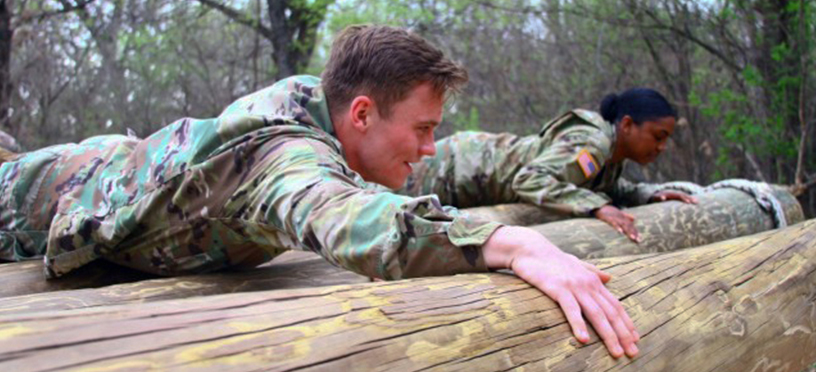 History
Much like Oklahoma and the great Comanche nation, Cameron University's Comanche Battalion has a proud and illustrious history. From 1951 to 1966 the federal government operated a mandatory two-year program of basic Reserve Officers Training Corps (ROTC) for incoming freshmen and sophomores at all federally funded colleges and universities, including Cameron State Agricultural College, as CU was known during that period. While all freshmen and sophomores were obligated to enroll and participate, there was no obligation for military service. The advanced course, for juniors and seniors, did carry an obligatory service requirement that ranged up to six years in a variety of options: active, reserve, or National Guard service. It was during this time that Cameron's military science program reached its peak enrollment of more than 1,800 cadets. Since Cameron was a junior college at the time and did not grant four-year degrees, any cadet wishing to pursue a commission needed to transfer to a four-year higher education institution that offered ROTC.
In 1970, following Cameron's transition to a four-year degree-granting institution, the Comanche ROTC program commissioned its first class. That year 35-second lieutenants were commissioned, the first of hundreds to come! Since that group of volunteers, more than 750 officers have been commissioned through Cameron University's ROTC program. From the jungles of Southeast Asia in Vietnam to the 1,000-mile-long Iron Curtain in Cold War Europe, from the deserts of Southwest Asia in Saudi Arabia and Kuwait to the frozen Sava River in Bosnia, to fighting the Global War on Terrorism in Afghanistan and Iraq, these outstanding young men and women have served their nation proudly in both times of peace and war, in and out of uniform.
On April 23, 2010, the Cameron University Department of Military Science became the George D. Keathley Department of Military Science. The name honors SSgt. George Dennis Keathley, a Cameron alumnus who posthumously was awarded the Medal of Honor for his actions in combat during World War II during fighting on Mount Altuzzo, Italy in September 1944.
On Sept. 15, 2014, a second alumnus of the university was recognized when President Barack Obama presented the Medal of Honor to Command Sgt. Major Bennie Adkins. Adkins distinguished himself during 38 hours of close-combat fighting against enemy forces on March 9-12, 1966. At that time, then-Sergeant First Class Adkins was serving as an Intelligence Sergeant with Detachment A-102, 5th Special Forces Group, 1st Special Forces at Camp "A Shau" in the Republic of Vietnam.
On Oct. 23, 2017, a third Cameron alumnus was awarded the Medal of Honor, this time presented by President Donald Trump to Capt. Mike Rose. Rose received the medal for his heroic actions when he was a sergeant in the Vietnam War, saving several of his fellow soldiers when they came under attack during Operation Tailwind in Laos. During the attach from Sept. 11-14, 1970, he was seriously wounded himself.
Cameron University boasts an impressive record of producing general officers for our nation's military. To date, 17 of its alumni have earned the rank of general officer in the U.S. Army, and one in the U.S. Air Force. One of those alumni, Gen. John Vessey Jr., served as the tenth Chairman of the Joint Chiefs of Staff.
Read George D. Keathley's Medal of Honor profile.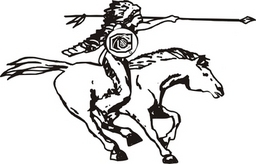 NUMUNUH NO-YE-KA! COMANCHE ON THE MOVE!