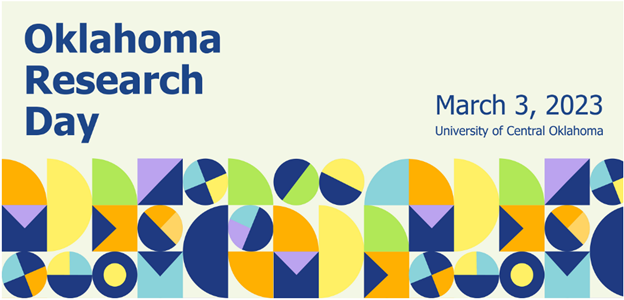 Host
University of Central Oklahoma
Date: Friday, March 3, 2023 Location: University of Central Oklahoma, Edmond, OK.
Registration closes on Friday, February 17, 2023, however, it is recommended to register by Monday, February 13 to meet the due date for abstract submission. Use the Registration link above to go to the registration portal.
Abstracts will be accepted until Monday, February 13, 2023. Use the Abstract link above for information on requirements for abstract and to submit abstract.
Poster printing costs will be covered by the Office of Academic Affairs for Cameron students using CU Printing Services. Use the Poster link above for information on poster requirements and tips on creating your poster. Posters must be submitted to CU Printing Services by Wednesday, February 15, 2023. CU Printing Services is located in Room B7 (basement) of the Administration Building. CU Printing Services email is printshop@cameron.edu.
Use the Transportation link above to register to ride the CU bus to ORD. If riding the bus, meet at the CU football stadium parking lot at 7:00am on Friday, March 3. We will return between 4:00pm and 5:00pm. A Voluntary Assumption of Risk Waiver is required to ride the bus. This form will be emailed to you upon completion of bus registration.
THANK YOU FOR YOUR INTEREST IN THE OKLAHOMA RESEARCH DAY EVENT

For more than 20 years, Oklahoma Research Day continues to be THE premier annual event celebrating student and faculty research, creative, and scholarly activities. This conference has grown in numbers and in stature with contributions from all of Oklahoma's institutions of higher education, including many collaborative contributions from national and international academic and research institutions. In 2021, Oklahoma Research Day hosted more than 600 registered students, faculty, and guests and featured a multitude of unique poster presentations.
MISSION
Oklahoma Research Day promotes cross-campus and cross-disciplinary research among all institutions of higher learning in the State of Oklahoma. The event seeks to encourage networking among researchers and interchange of ideas among those studying and researching in their respective academic disciplines.
GUEST SPEAKERS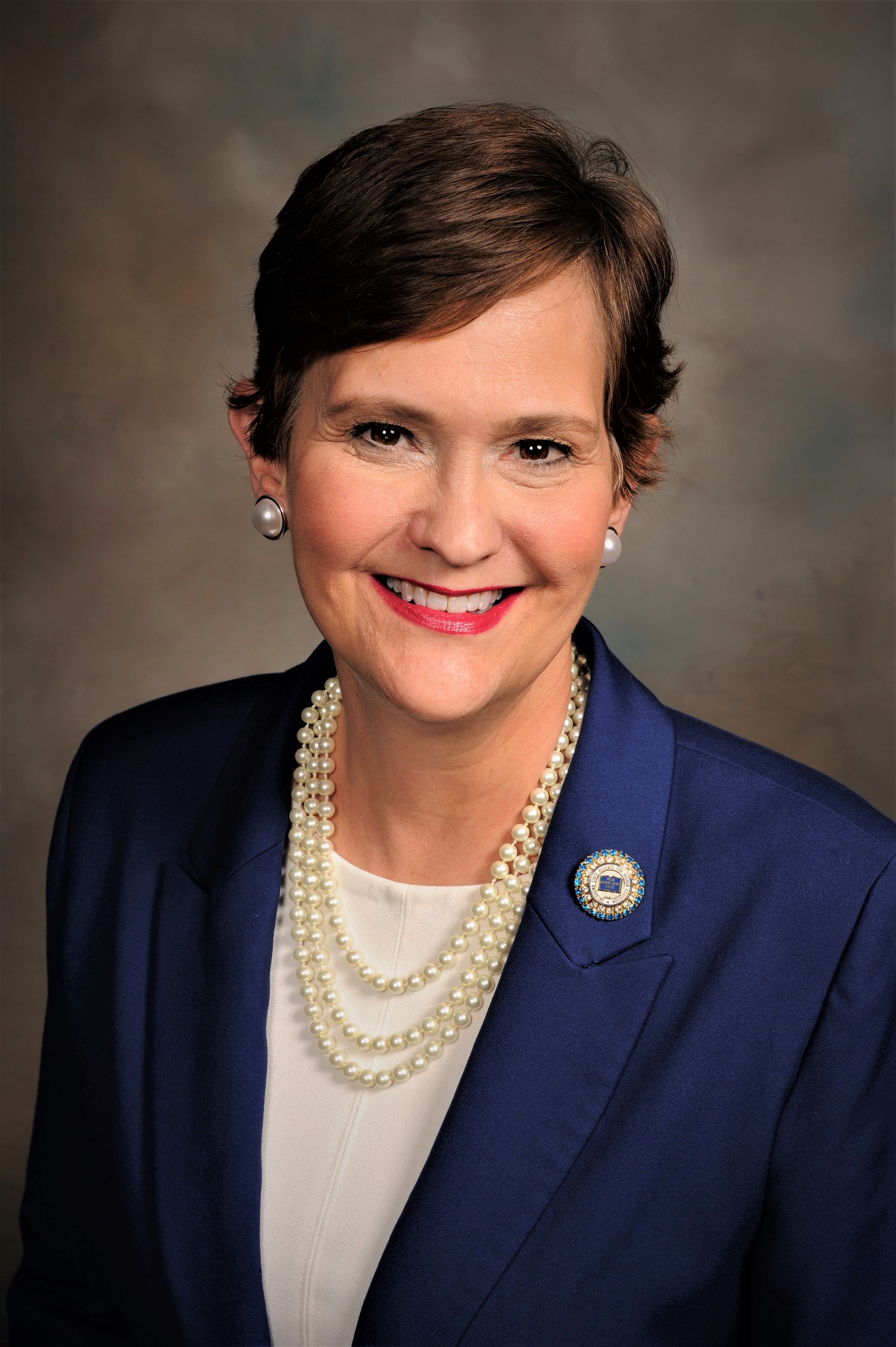 Greeting and Opening Remarks - Chancellor Allison D. Garrett
Allison D. Garrett was named chancellor of the Oklahoma State System of Higher Education in September 2021 following a national search. Before assuming the role of chancellor, Garrett served as the 17th president of Emporia State University. Prior to serving as president of ESU, Garrett served as executive vice president of Abilene Christian University, senior vice president for academic affairs at Oklahoma Christian University, and as an associate professor of law at Faulkner University in Montgomery, Alabama. She worked for more than a decade at the Walmart Inc. corporate offices, holding the positions of vice president and general counsel for the corporate division and vice president of benefits compliance and planning. Garrett holds a bachelor's degree in English from Oklahoma Christian University, a juris doctorate from the University of Tulsa College of Law and a Master of Laws in securities regulation from Georgetown University.