Forage is a virtual internship and job simulation platform that helps students build real-life skills for real-life roles, offering a window into the company and a preview of their day-to-day. These simulations are 100% free, open access and self-paced.
You can discover if a career field is right for you, learn from top businesses at your own pace, and earn certificates that you can feature on your resume and LinkedIn profile.
Create an account today and start working on experiences selected by Cameron University staff to align with CU degree programs.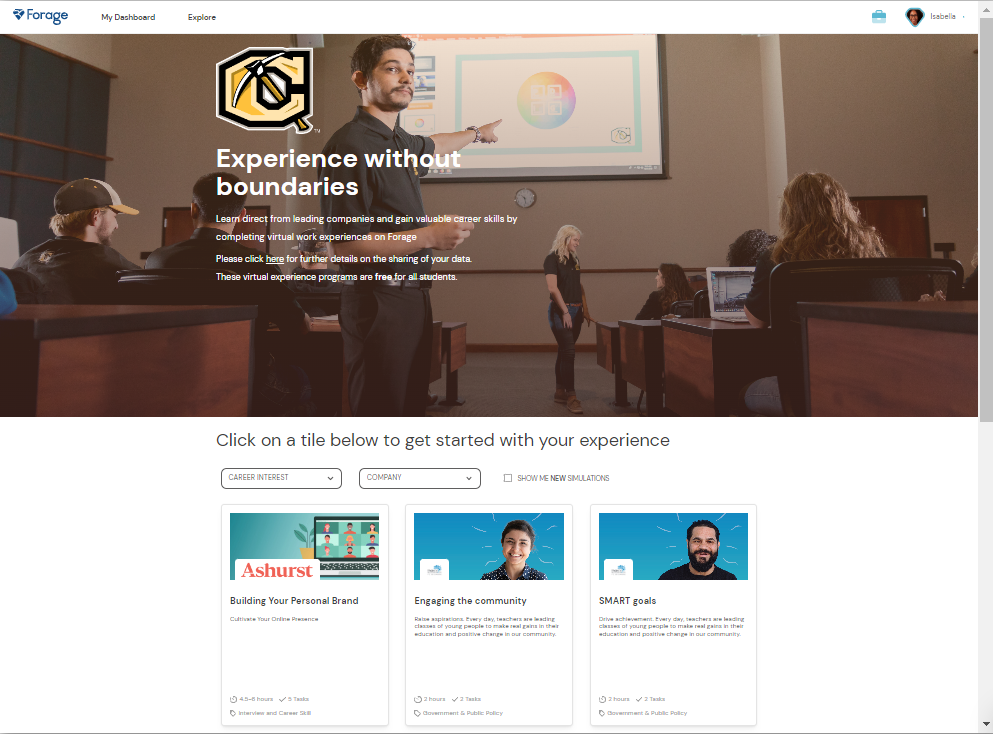 Explore job simulations!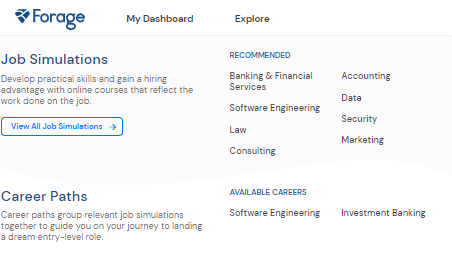 Filter experiences by career interest or company!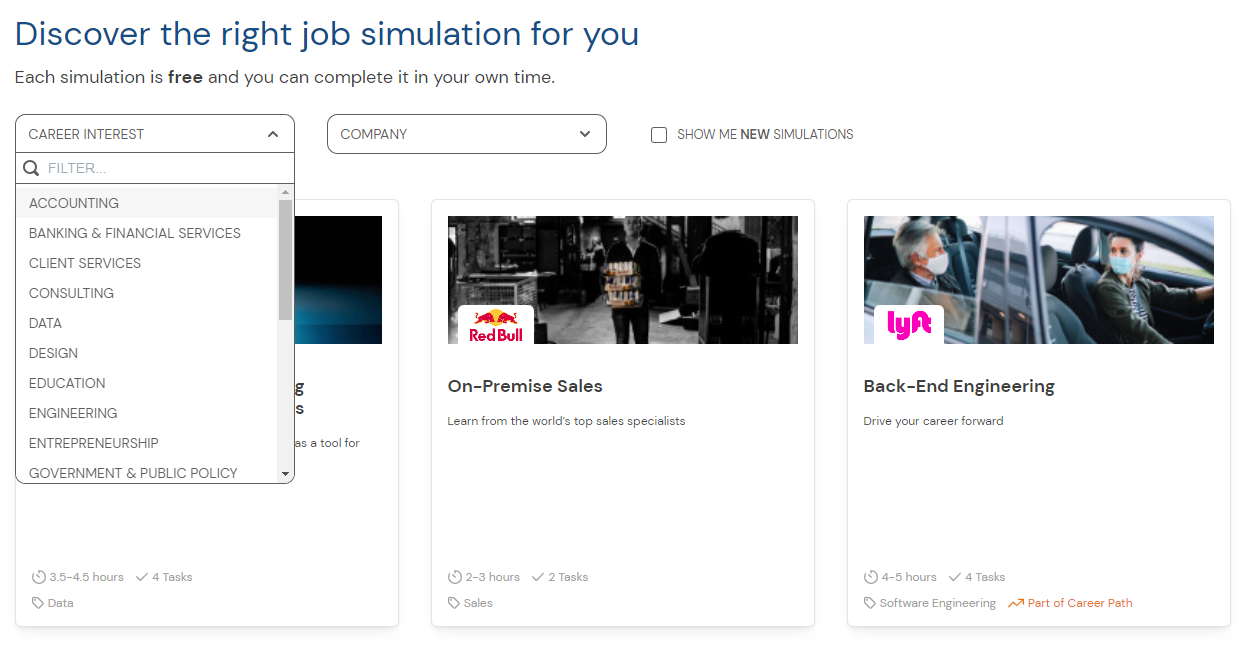 Choose to let businesses view your information to increase your job prospects!