Achieve Career Success
Take your next step with AI-augmented career tools and support from your career community.

Perfect Your Professional Presentation
SkillsFirst offers a complete set of career preparation tools to help you navigate the hiring funnel and land a job.
Create modern, keyword-optimized resumes and cover letters tailored for specific job descriptions.
Develop an effective and engaging elevator pitch.
Showcase your skills with an impressive career portfolio.
Give and receive feedback on resumes, cover letters, and other career content.
Practice for job interviews together.
Gain confidence and improve your interview skills with our video curriculum and complete interview practice tools.
Watch Demo Video Here to Get Started!

Visit SkillsFirst Here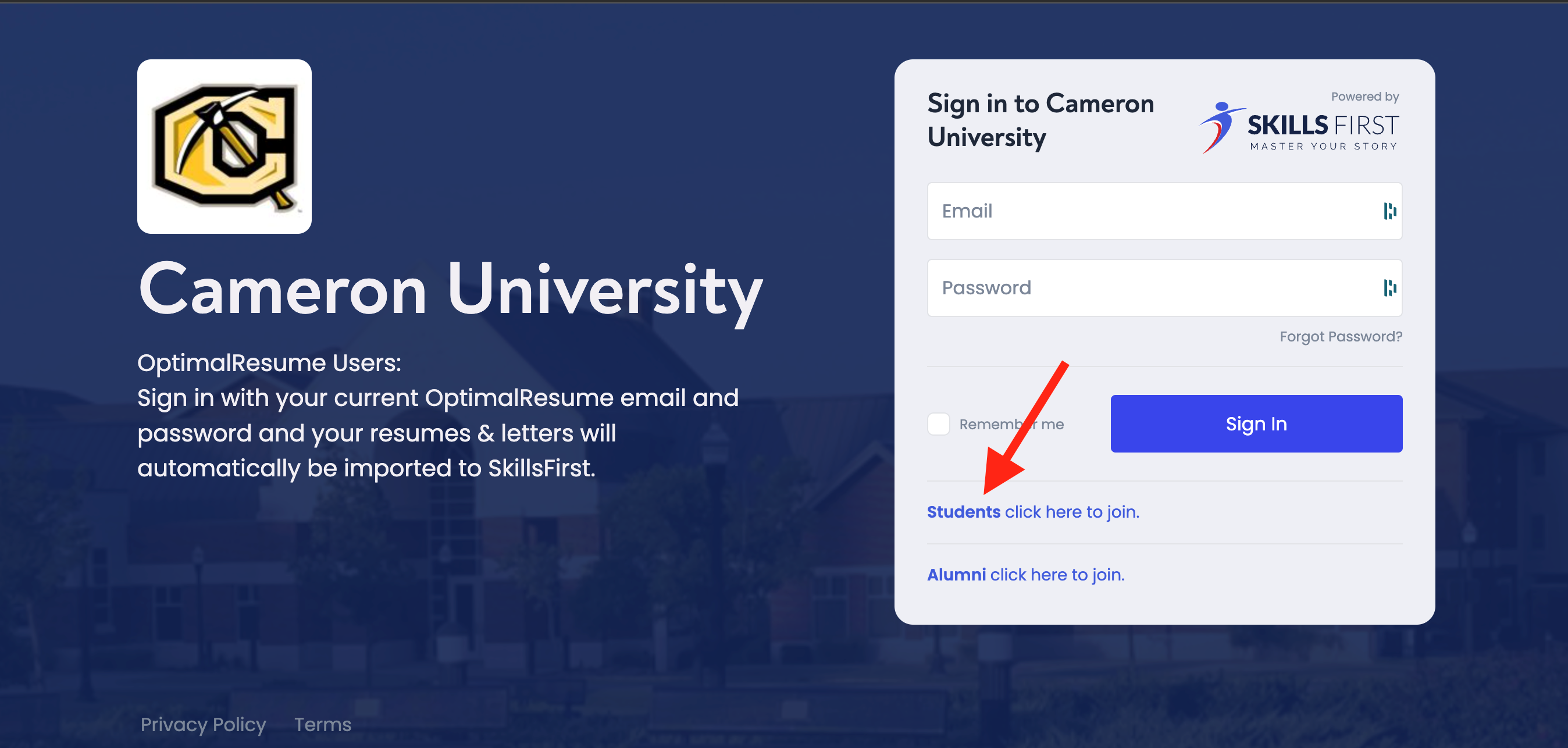 Select 'Resume Builder' to get started: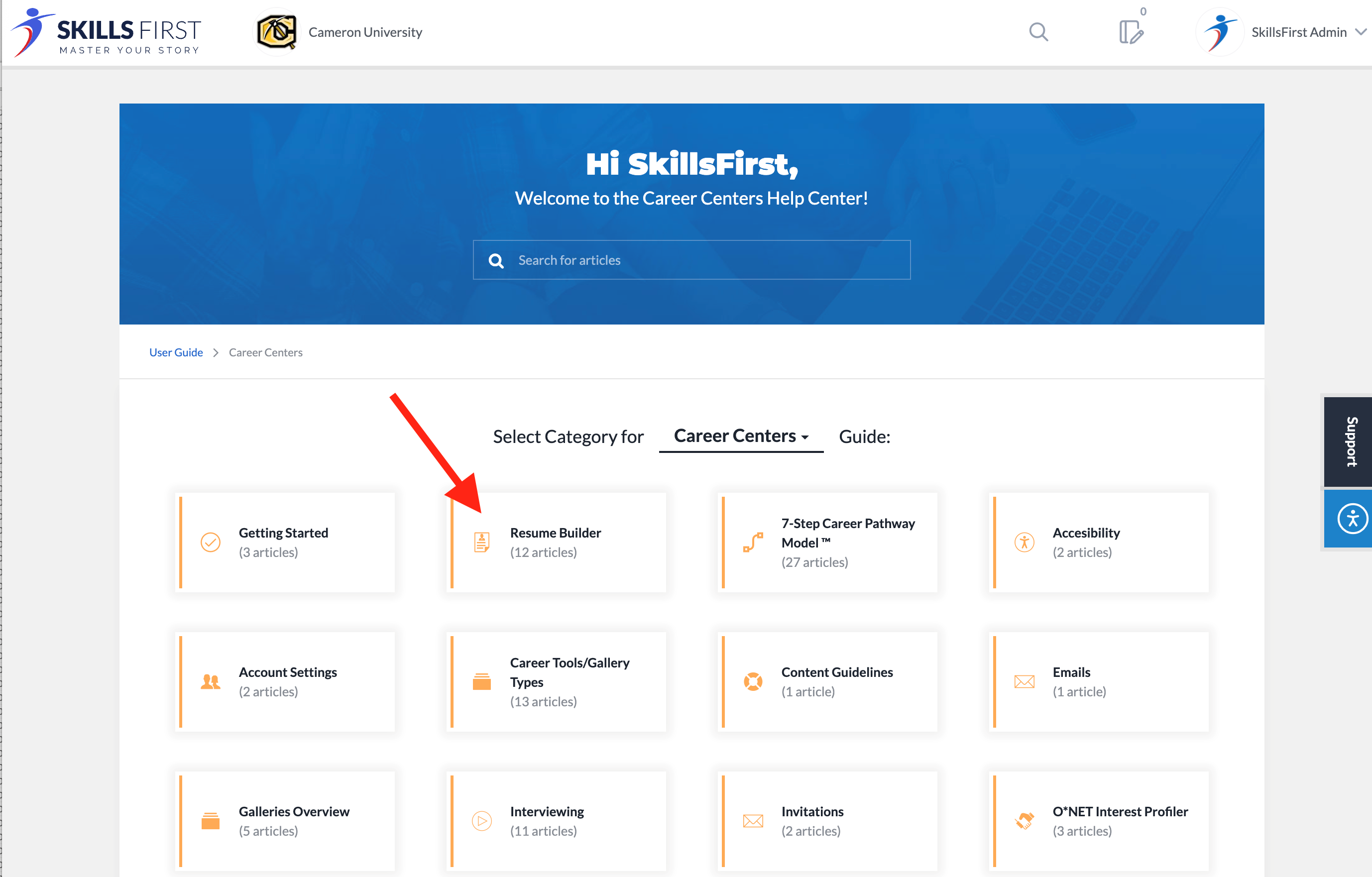 Need help navigating site select 'Support' option on right.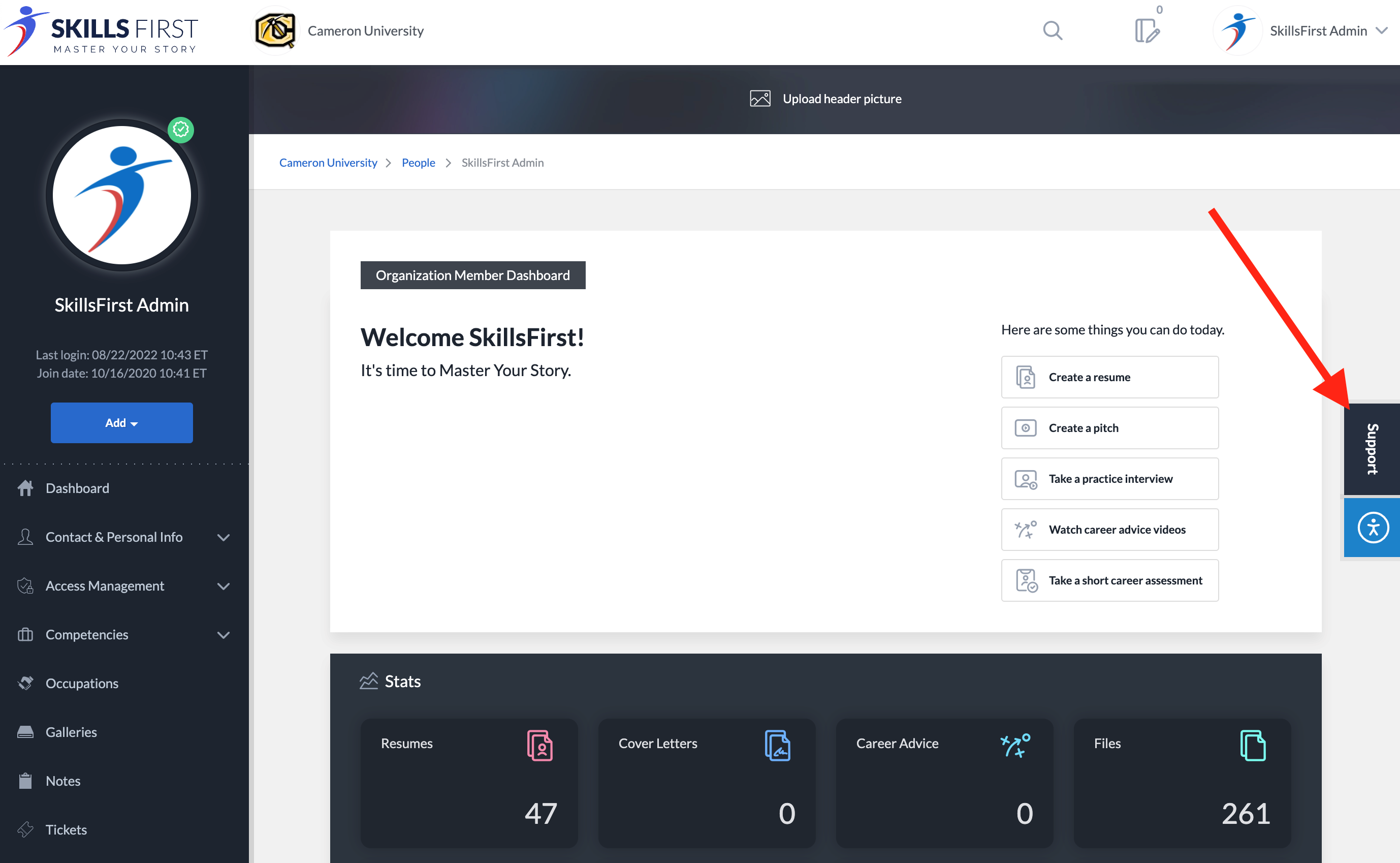 For further assistance or document review email hirecameronaggies@cameron.edu and we can assist you.