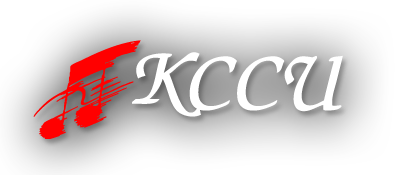 Mission Statement
The mission of KCCU-FM is to provide news, music and cultural programming to listeners living in southwestern Oklahoma and northern Texas. The station strives to enhance the quality of life of listeners by raising public awareness of, and encouraging attendance at, cultural and educational events.
KCCU also promotes public awareness of the academic programs and events at Cameron University while encouraging residents and potential students to actively consider the university as a source of higher education.
About
KCCU-FM began broadcasting in 1989 as a non-for-profit, educational station licensed to Cameron University, providing the Lawton-Ft. Sill and Duncan areas with classical music. As the station's support and reputation grew, programming expanded to include jazz, variety shows, and National Public Radio news.
Over the years, KCCU added full-power stations in Altus, Ardmore and Wichita Falls, Texas. KCCU also operates a translator in Lawton, Oklahoma to allow regions of Lawton to receive the signal due to topographical issues affecting main signal reception.
In addition to national classical broadcasts, KCCU produces Midday Concert, a live, two-hour classical music program on weekdays. KCCU also produces a number of unique local segments such as The Genealogy Minute and Mary McClure's Slice of Life.
KCCU's news program, Texoma Report, airs five times daily during Morning Edition and All Things Considered. The Texoma Report covers local and regional news topics.
KCCU is a department of Cameron University and provides Cameron broadcasting students with learning opportunities. Our lab-students produce thousands of free Public Service Announcements for area non-profits each year, helping to spread the word about the many charitable organizations in our area. A new project featuring a student-produced news program began in 2017.