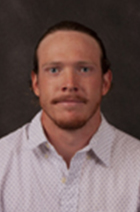 Ryan Carter
Hometown
Palmer, TX
Graduation Date
CU 2022
Major/Discipline
Mechanical/Civil Engineering
CU: What was your most challenging class in undergrad?
Ryan: Electricity and Magnetism
CU: Where do you see yourself in 10 years?
Ryan: Hopefully with a Masters degree in a job where I'm continually learning new things.
CU: What inspired you to do Engineering?
Ryan: I loved working with my hands and creating things.
CU: What advice would you give to current students?
Ryan: Don't give up