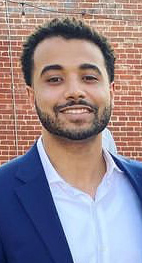 Davon Demar
Hometown
Fort Worth, TX
Major/Discipline
Mechanical Engineering
Graduation Date
CU 2019 OU 2021
Current Employer/Location
Northrop Grumman/OKC
CU: How was the transition from Cameron University to another University?
Davon: A course or two didn't transfer, and they make you take an orientation class. Besides that, it wasn't bad. I missed the Cameron professors, but OU has the tech.
CU: What did your job process look like after school? Was it rather difficult to find one?
Davon: I got my first internship at Northrop Grumman through a career fair at OU in 2019. I've been interning there every summer since, and now I'm full-time.
CU: What advice would you give to current students?
Davon: Be intentional about what you major in and what classes you take if you want to feel like your education was worth anything.