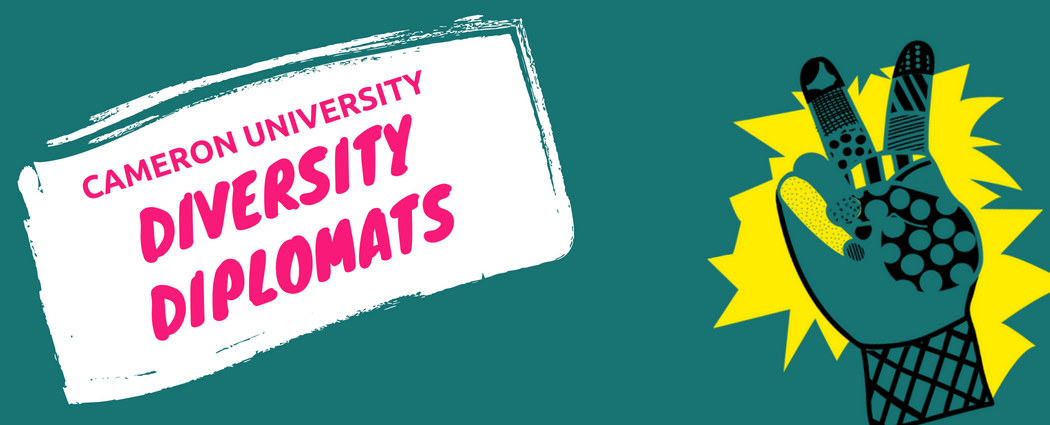 Diversity Diplomats
The guiding purpose of the Diversity Diplomats is to give students interested in diversity and inclusion the opportunity to connect and feel like a part of the Cameron University community. The goal of the program is to provide social encouragement and academic support to participants. Students will learn, advocate, connect, and support the campus community in an effort to be more diverse and inclusive.
Qualifications for Membership:
All applicants must be currently enrolled at Cameron University, have a minimum 2.0 cumulative GPA and must be in good standing with the University.
Assist and attend major events, training and volunteer opportunities.
Participation in at least one volunteer opportunity outside of Diversity Diplomat programming.
Regular attendance to meetings at designated times.
Benefits of Diplomats:
Diplomats will be the "face" and "voice" of student diversity, leadership and inclusion at Cameron University.
Diplomats will have an essential role in expanding diversity and inclusion, social encouragement and advocacy initiatives on campus.
Diplomats will be able to build networks, develop professional leadership and enhance organizational skills.
Diplomats will receive hands on experience conducting workshops, training students and facilitating discussions.