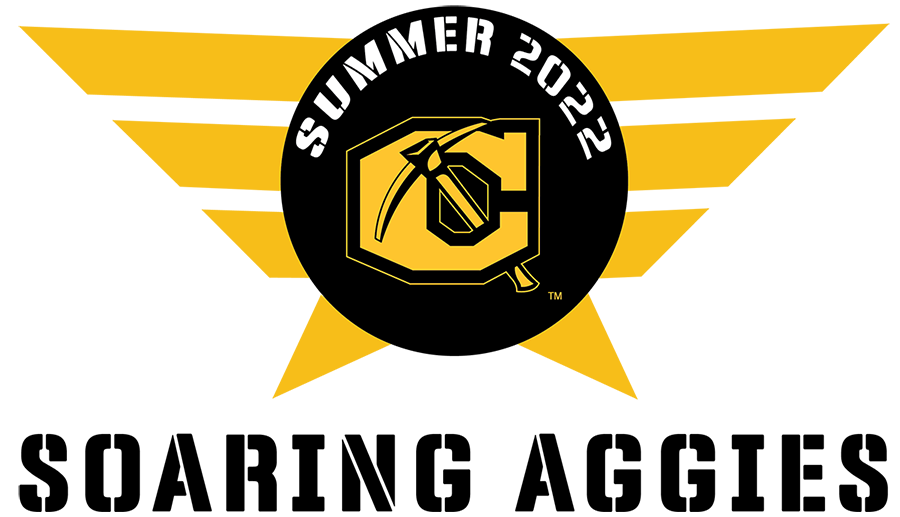 Soaring Aggies Flight
camp
July 18-22, Cameron University - Duncan
8:30 a.m. to 2:30 p.m.
For students entering the 7th grade in Fall 2022
Free - space is limited - APPLY TODAY!

Have fun with soaring activities! Campers will learn the history of flights, build and test a glider, create their own space suit, plant a space garden, navigate a drone obstacle course, and visit aviation professionals during a field day at the Duncan Airport. Lunch & snacks will be provided each day. Campers will receive a Soaring Aggies t-shirt!