Facilities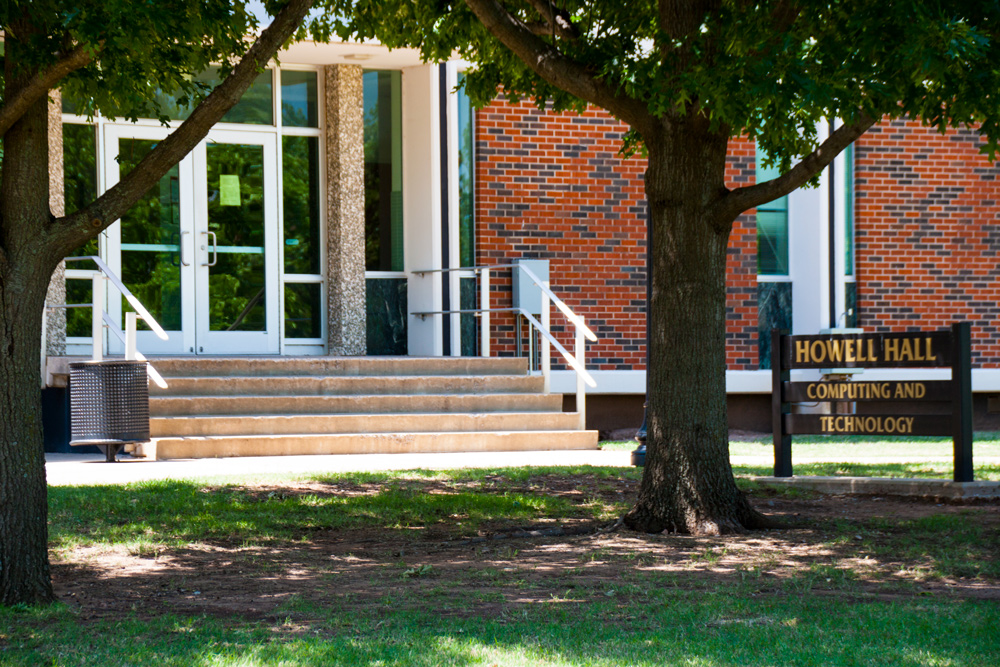 Howell Hall
Howell Hall, built in 1968 and named after former Cameron president Vernon C. Howell, houses the Department of Computing and Technology. This department immerses students into the complex and evolving field of computer science, information technology and computer engineering.
The building also provides distance learning classrooms, which allows students to participate in a wide variety of distance learning settings via OneNet, Oklahoma's statewide telecommunications network. In doing so, students, educators and local area businesses are able to connect to a communications infrastructure that is one of the most comprehensive in the nation.
Utilizing state-of-the-art technology on CU's campus, students from local areas, across the nation or around the world can interactively participate with instructors and other students in one of two distance-learning classrooms located downstairs in Howell Hall.