Undergraduate Admission Requirements
It is recommended that you have application and all supplemental documents required submitted by June for the fall semester and November for spring semester.
Applications will be processed in the order in which they are received.
Prospective students must meet both the CU admission policies and USCIS immigration regulations before an I-20 can be issued. All documents submitted during your application and subsequent enrollment become the property of Cameron University and cannot be returned.
Once you have been accepted as a student at CU, you will receive an email confirming your acceptance and you will be asked where and how you would like your I-20 sent. There is no fee to ship via regular mail, but delays could exist. If you would like it sent by courier, we will only accept arrangements made through eShip Global. This must be paid and arranged by the student.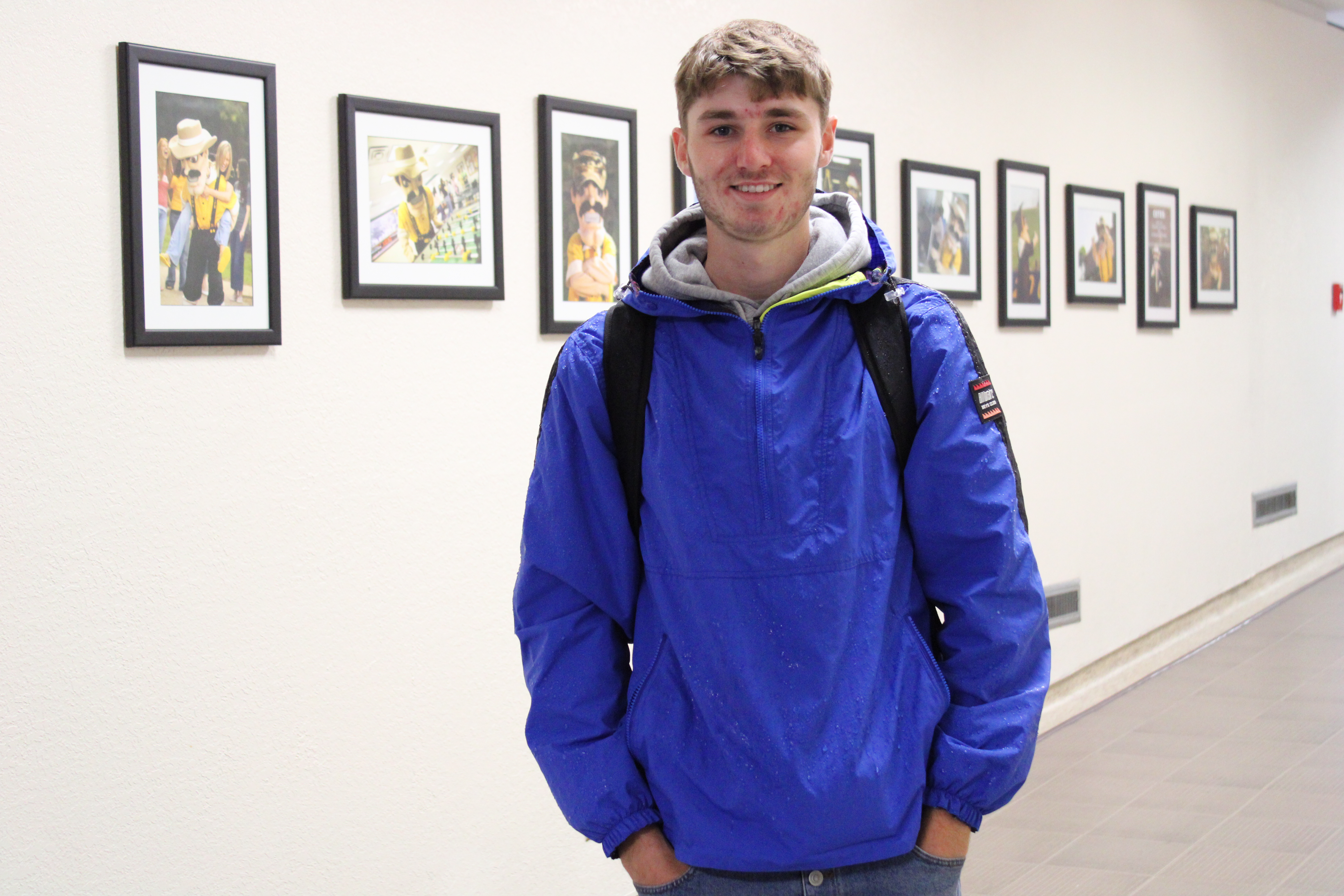 Cameron University uses an application process that allows you to complete most of your application online. Because you will establish a login and password as you begin the online application process, you will be able to complete the application at your own pace which means you may logout and return at a later time to complete your documents.
Link: https://cameron.elluciancrmrecruit.com/Apply/Account/Login
When you are ready to begin your own application, you may select the Online Application link to set up your online application.
Link: https://cameron.elluciancrmrecruit.com/Apply/Account/Create
All applications to Cameron University require a U.S. $ 20 dollar nonrefundable application fee. Applicants may pay the amount online at the end of the application process by debit or credit card.
International students must supply a copy of the biographical page of their current, valid passport showing your complete name, country of citizenship, passport number, and passport expiration date. Passport must be valid at least six months beyond the start date of their program.
All students enrolled in Cameron University are required to be proficient in the English language. For international students not from the Anguilla, Antigua & Barbuda, Australia, Bahamas, Barbados, Belize (British Honduras), Bermuda, British Virgin Islands, Canada (except Quebec), Channel Islands, Dominica, Falkland Islands, Grenada, Guam (U.S. citizens), Guernsey, Guyana, Ireland, Jamaica, Jersey, Mauritius, Montserrat, New Zealand, St. Kitts & Nevis, St. Lucia, St. Vincent & the Grenadines, South Africa, Trinidad & Tobago, Turks & Caicos Islands, United Kingdom (England, North Ireland, Scotland, Wales), or U.S. Virgin Islands, either the TOEFL®, PTE Academic, IELTS, or Duolingo exam must be taken to demonstrate one's effectiveness with the English language. These tests may be waived, as listed below the table. Individuals that will need to take the TOEFL exam should consult the TOEFL® website to learn more about locations, times and costs associated with the exam.
Minimum TOEFL Requirement
Paper-based test (PBT): 500 or higher
Internet-based test (IBT): 61 or higher
Cameron's school code: 6080
Minimum PTE Requirement
Information about PTE Academic® can be found at their website.
Minimum IELTS Requirement

Information about the IELTS® can be found at their website.
Minimum Dulingo Requirement
Information about Dulingo can be found at their website.

Minimum Oklahoma ESL School Requirement
Students not meeting the above required scores may be eligible for 12 weeks of study at an approved Intensive English Program by meeting the following scores.

TOEFL score 460 PBT or 48 IBT or higher
IELTS overall band 5.0 or higher

PTE Academic 36
Duolingo 75

English Language Proficiency test scores are valid for two years after the test date. Please see the website for the test you plan to take for information regarding any limits to how often you may take the exam.
The tests can be waived in the following circumstances:
Non-native speakers who hold degrees or diplomas from post secondary institutions in English-speaking countries (United States, Canada, England, Ireland, Australia, New Zealand);
Non-native speakers who have successfully completed at least a two-year post secondary course of study in United States, Canada, UK, Ireland, Australia, and New Zealand;
Transfer students from institutions in the United States or Canada whose post secondary academic course work was favorably evaluated in relation to its demands and duration;
Non-native speakers who have taken the TOEFL® or PTE Academic® test within the past two years and whose scores met Cameron's standards.
Must be a certified transcript and a translated certified copy in English.
Students from Ghana, Nigeria, Sierra Leone, The Gambia, or Liberia are required to submit a certified copy of your WAEC report and new unscratched scratch card with examination number, examination year, and type of examination.
A necessary part of the application process includes submitting transcripts from educational institutions attended.
Undergraduate applicants require official transcripts from all institutions attended (high school and college) are required.
Students from Ghana, Nigeria, Sierra Leone, Gambia or Liberia are required to submit a certified copy of your WAEC report and new unscratched scratch card with examination number, examination year, and type of examination for secondary schools.
Cameron University requires official transcripts, which is defined as being received by Cameron University in a sealed envelope from the previous educational institution or evaluation agency.
All transcripts that are not from an American institution must be evaluated. A course-by-course evaluation is required, and the transcript must be converted to the American Grade Point Average system. Transcripts in a language other than English must also include an official English translation. The translation and evaluation fees must be paid directly to the agency performing the service.
Cameron only accepts degrees from universities and colleges that are considered to have regional accreditation. The evaluation agency will determine this information when they conduct the transcript evaluation. See CHEA for information on regional accreditation.
Information regarding accepted evaluation agencies can be found below to assist you.
A helpful resource to determine if your school has accreditation is to use a service provided by World Education Services called International Degree Preview. This will help you determine if you have the required credentials for study at Cameron University. The initial fee for the International Degree Preview is $30 and allows you to enter up to two (2) degrees. You can enter three additional degrees for a fee of $10 per degree. If you order an official WES evaluation by their U.S. ONLINE APPLICATION within seven (7) days, you will receive a credit which will reduce the evaluation fee by $20. The service is limited to post-secondary degrees and recognized degree-granting institutions. http://www.wes.org/evaluations/preliminary.asp
If you are 21 years of age or older or you have completed at least 24 semester credit hours at the university level, the SAT or ACT are not required. However, students who have taken the SAT or ACT within the last 5 years are strongly recommended to submit them.
The scores necessary are: Sat 1160, ACT 24.
Cameron's code for the ACT is 3386
Cameron's code for the SAT is 6080.
This is a contract between Cameron University and the student's sponsor. Once signed, it states the sponsor agrees to pay all of the student's costs related to and during the duration of the student's enrollment at Cameron University. Download the Affidavit of Financial Support to complete and submit.
It is important for international applicants to understand the great financial responsibility of attending a university in the U.S.

The potential of financial aid awards and/or on-campus employment opportunities through Cameron University to international students cannot be guaranteed and should therefore not be expected.
You are required to certify that you will have the sum for all expenses during your first year at Cameron University. The supporting documents that are required for Proof of Guaranteed Funds must be translated in English. If you plan to bring your spouse and/or children, additional funds must be available to support dependents amounting to U.S $10,000 for a spouse and U.S. $6,000 for each child. The first year expenses include tuition, living expenses, and other estimated expenses to be incurred for books, incidentals, etc.
What are ways to prove Guaranteed Funds?
Cameron University requires financial statement(s) that meet governmental regulations.
United States Citizenship and Immigration Services requires universities to certify international students have sufficient funding to pursue a course of study. Cameron University therefore requires international students to present documentation of adequate liquid financial resources to cover all expenses at the university their first year. The financial statement(s) must be dated within 6 months of the first term they will attend. The financial statement(s) must list balance(s) of financial resources held over a span of six months. The statements must be officially certified by the bank. That requires financial statements stamped by the financial institution or signed by a bank official and mailed or emailed by the bank to us. Attached is a template of a bank statement with ending monthly balance. Six such bank statements are sufficient to meet the requirement. A bank statement listing balance(s) of account(s) over the course of six months is also sufficient.
Acceptable sources of financial resources are:
Checking or savings account
CDs with a maturity date prior to the date of the student's admission
Money market account
Scholarships through the university or home government
Fellowship
Educational loans
Please note that these documents must be in English.
Unacceptable sources of financial resources are:
Stocks and bonds
Mutual funds
Business bank account
Statement of earned salary
Tax returns
Property ownership
What makes a document official?
A document is considered official if it comes from an original source and is not opened prior to arriving at Cameron University. Stamped and sealed envelopes that we receive directly from your school, a credential evaluation company, test center, financial institution, or bank are considered official. Documents emailed from the original source's email account with administrator's name sending the email may also be acceptable.
We do NOT consider documents sent directly from the student official or via email from the student official documents.